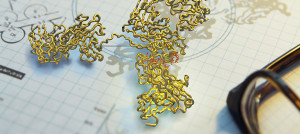 AbbVie has announced that SKYRIZI (risankizumab) was granted its first approval. The Japanese Ministry of Health, Labour and Welfare approved risankizumab for the treatment of plaque psoriasis, generalized pustular psoriasis, erythrodermic psoriasis and psoriatic arthritis in adult patients who have an inadequate response to conventional therapies. AbbVie is leading the development and commercialization of SKYRIZI, which is included in a collaboration with Boehringer Ingelheim.
Risankizumab is a humanized IgG1 monoclonal antibody that targets IL-23. The approval in Japan is based on efficacy and safety data from Phase 2 and Phase 3 clinical trials, sustaIMM, ultIMMa-1 and IMMspire, evaluating SKYRIZI in Japanese patients with plaque psoriasis, generalized pustular psoriasis and erythrodermic psoriasis, as well as a global Phase 2 study in patients with active psoriatic arthritis.
Marketing applications were submitted for risankizumab in both the EU and US, and regulatory decisions are anticipated in the first half of 2019. The European Medicines Agency's Committee for Medicinal Products for Human Use has announced that it adopted a positive opinion for SKYRIZI for treatment of moderate to severe plaque psoriasis in adult patients who are candidates for systemic therapy.
Like this post but not a member? Please join!
The Antibody Society maintains a comprehensive table of approved mAb therapeutics and those in regulatory review in the EU or US. Please log in to access the table, which is located in the Members Only section and can be downloaded in Excel format. Information about other antibody therapeutics that may be approved or enter regulatory review in 2019 can be found in 'Antibodies to watch in 2019'.