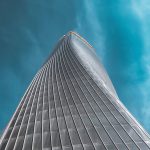 By Tom Burt (Partner, Sofinnova Partners) & Nick Hutchinson (BSG Lead, Mammalian Cell Culture, FUJIFILM Diosynth Biotechnologies)
Antibody scientists with exciting technologies typically require substantial amounts of capital to develop their ideas and turn them into products that can be marketed. In the case of therapeutic antibodies, this can take many years and cost millions if not billions of dollars. In our first post on raising finance to support antibody innovations, we described why scientists are excited about raising finance at the current time (1). In this second post, we explore possible sources of funding for newly formed antibody companies at the very beginning of the funding cycle.
Venture capitalist (VCs) firms have traditionally been significant sources of funding for start-up biotech companies because they are undeterred by the risk that an individual company may not generate a return due to the challenges of product development in this sector. In order to generate a return on their investments, VCs back numerous start-ups in the hope that a minority will win big. However, for most scientists attempting to commercialize the fruits of their research labors, VCs are probably not the first port of call when attempting to raise funds. Biotech start-ups commonly rely on pre-seed funding in the form of government grants, bank loans, technology transfer funding from universities and even family or friends.
Business Angels are also sources of early finance. These are often individual, or syndicates of wealthy, private individuals that invest their own money in sectors that they know and understand. They typically make smaller investments than VC, usually up to $2 million, but small companies can often obtain the funds sooner. Angel investors are often interested in being involved in the project and are able to provide mentoring and access to useful networks in addition to the funding they bring.
Start-up biotechs use this seed funding to protect their intellectual property and progress their idea sufficiently such that VCs or other partners will become interested in the technology. Fortunately, in the past few years the cost of research infrastructure has gone down, allowing start-up companies to make greater progress with their ideas prior to reaching out to the VC community. Low rent lab-space is now more commonly available, suppliers provide more convenient ways to access equipment, and entrepreneurial scientists can outsource more routine studies and testing to contract research organizations.
Antiverse, a UK-based biotech start-up, recently announced it had raised £1.4 million [US$2m] to fund the development of its Artificial Intelligence-powered antibody discovery technology for accelerating antibody drug development by accurately predicting antibody-antigen binding. The company believes their platform will enable the development of antibody drugs for difficult targets associated with cancer, and heart and lung diseases. It will use the money to further develop the platform, to build a new laboratory in Cardiff, Wales, and to recruit specialist machine-learning engineers, laboratory scientists and structural biologists. The funding was raised from The Development Bank of Wales and a syndicate of Angel Investors.
While the levels of pre-seeding funding might not match that provided by VCs, some founding scientists see a benefit in taking maximum advantage of investments that allow them to retain greater control.
Tom Burt of Sofinnova Partners says, "To truly scale a start-up requires quantums of growth capital that can really only feasibly be provided by VCs. Beyond the necessary capital, VCs are also helpful to emerging companies in more qualitative ways, given their accumulated experience of financing other similar enterprises. VCs can contribute by attracting talent to Board and Management-level positions who increase the probability of success through sage advice on all areas of development."
"In addition, the VC's network can be invaluable in forging connections with potential pharma and biotech partners as well as investors and bankers for assistance with further financings. While the founder can expect some loss of control, VCs are typically minority investors looking to work collegially with other stakeholders to improve outcomes," he continues.
In our next post, we'll look at the first two rounds of financing that VCs provide to antibody start-up companies and we'll introduce the concept of the cross-over fund, a relatively new concept by which VCs invest in promising companies that have the near-term potential to list their shares on a stock exchange.
Look for the third post in the series next week.
(1)    Burt T. & Hutchinson N. Funding the Development of Antibody Innovations. Part 1: Entrepreneurial Antibody Scientists.