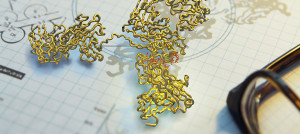 In these challenging times, the biopharmaceutical industry, government agencies, as well as academic and non-profit organizations, are working toward the development of antibody therapeutics and vaccines for the treatment and prevention of infection by SARS-CoV-2, the virus that causes COVID-19. The Antibody Society is currently compiling information on these efforts, which will soon be posted on our website and distributed via email to our members. Many existing antiviral treatments are also being re-purposed in the fight against the virus.
The Society is an authoritative source of information on antibody therapeutics in the clinical pipeline. The COVID-19 pandemic, however, may delay ongoing clinical studies that are evaluating the safety and efficacy of therapeutics for other diseases. In a March 18, 2020 press release, the U.S. Food and Drug Administration (FDA) notes that challenges may arise from quarantines, site closures, travel limitations, interruptions to the supply chain for the investigational product, or other considerations if site personnel or trial subjects become infected with SARS-CoV-2. These challenges may lead to difficulties in conducting the clinical trials. Protocol modifications may be required, and there may be unavoidable protocol deviations due to COVID-19.
Information about FDA's guidance for industry, investigators and institutional review boards conducting clinical trials during the coronavirus (COVID-19) pandemic can be found here.
Register for membership to keep up to date with news from The Antibody Society – membership is free for students, postdoctoral fellows, the Adaptive Immune Receptor Repertoire Community, and employees of our corporate sponsors.