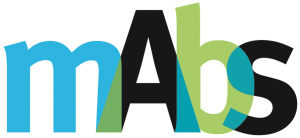 Developability of biologics refers to their likelihood of success in progressing through manufacturing and clinical trials toward approval by regulatory authorities to be marketed as a drug for use in humans. A highly developable biologic should not only maintain high titer, good chemical and structural stability, resistance to various manufacturing stresses, such as low pH, shear stress, light, heat, for ease of manufacturing, but also possess target specificity, durable pharmacokinetics (PK) and low immunogenicity for assurance of safety and efficacy. Thus, developability is an umbrella concept under which manufacturability and other drug-like properties reside. Developability assessment via experimental assays or in silico analyses conducted during early-phase research can be crucial in (1) shaping lead molecule optimization strategy, (2) supporting selection of a final drug candidate molecule for progression into manufacturing, GLP toxicity studies, and other preparations for human clinical trials, and (3) reducing attrition and failure of therapeutic molecules in clinical trials. During the development stage, developability evaluation focuses more on assessment of critical quality attributes (CQAs) and quality control of product and manufacturing process-related impurities to ensure safety and efficacy.
Since the concept was introduced over a decade ago, developability is now a fast-changing field. mAbs thus aims to assemble a collection of articles reflecting the latest thinking across the industry in this area of drug research and development. As such, we invite The Antibody Society members, mAbs readers and the broader scientific community to contribute review articles focused on early stage developability assessment, and practical considerations, new technologies and strategies for CQAs assessment and control system at later stages of drug development. The reviews should narrate the state of the art and speculate on new vistas for the field.
mAbs will waive publication charges for up to 8 of the best review articles selected from pre-submission inquiries, which should consist of the title, abstract and general outline of the intended review article.
We are particularly interested in reviews in the following topics:
Early-Stage Drug Research
●        Review of the latest assays being used for assessment of developability. Include practical considerations of workflows, prioritization of assays given limited amounts of protein early on and based on known redundancies, and interpretations of assay results for decision making
●        Review of the latest in silico tools for stage appropriate risk assessment. For example, using machine learning-based data analysis and prediction for lead optimization and creating more manufacturable biologics
●        Commonalities and idiosyncrasies of manufacturability/developability assessment across non-traditional formats – ADCs vs bispecifics vs mAbs vs fragments vs Fc fusions
●        Translatability of manufacturability/developability risk assessment assays to preclinical and clinical readouts
Drug Development / CMC
●        Considerations on how product and process-related quality attributes impact PK/PD, biodistribution/retention at subcutaneous dosing sites, immunogenicity, such as host cell protein analysis and strategies used in CQA assessments
●        Practical considerations, novel strategies, and new technologies such as mass spectrometry used in generating evidence for CQAs assessment and process and product quality control
Although these topics are especially of interest, we welcome well-written reviews in related areas as well.
The deadline for the pre-submission enquiries is June 15, 2022, and the deadline for submission of the completed review articles is November 15, 2022.
Please send pre-submission inquiries to Editor-in-Chief Dr. Janice Reichert (reichert.biotechconsulting@gmail.com), and feel free to contact Assistant Editors Drs. Nathan Higginson-Scott (nathan.higginson-scott@seismictx.com), Feng Yang (yang.feng@gene.com) and Li Zhou (li.zhou@abbvie.com) if you have any questions.