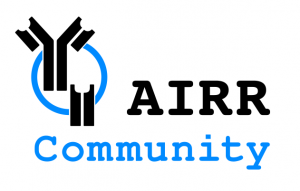 With each major meeting interval of the AIRR Community, elections are held for leadership positions on the AIRR-C Executive Sub-committee.  This spring, per our governance, we are seeking nominations for Executive SC Chair-Elect and up to three members of the Executive SC.
To nominate an individual to serve on the AIRR-C Executive SC, the nominator as well as the nominee need to be members of the AIRR Community and the nominee must be willing to serve on the AIRR-C Executive SC.  You are welcome (but not required) to nominate as many people as you would like. You can nominate the same person to become Chair-Elect or to become a Member of the Executive SC, and if you want, you can nominate yourself!  Here is our election timeline:
Nominations open: Monday, April 4th, 2022
Nominations close:  Tuesday, April 19th, 2022 Midnight PDT
Nominees contacted by AIRR-C Executive SC Chair to determine interest: Thursday, April 21st, 2022 Midnight PDT
Deadline for nominees to provide short bios and statements of interest: Tuesday, May 3rd, 2022 Midnight PDT
Voting opens: Monday, May 16th, 2022 Noon PDT
Polls close: Wednesday, May 18th, 2022 Midnight PDT
Results announced: Thursday, May 19th, 2022 during the closing session of AIRR-C Meeting VI
Successful candidates will commence their role on the Exec SC commencing Friday, May 20th, 2022 until the next AIRR Community Meeting (interval ~18 months).
Please nominate someone today by clicking this link (AIRR Community members only – you will need to log in)