Jan Terje Andersen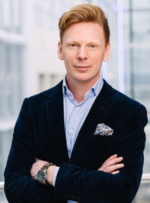 Andersen is professor at Department of Pharmacology, University of Oslo, and a research group leader at Department of Immunology, Oslo University Hospital. He is heading the Laboratory of Adaptive Immunity and Homeostasis, which is part of the Centre of Excellence – Precision Immunotherapy Alliance. He is an innovation ambassador in the Nordics, funded by the Novo Nordisk Foundation, and co-founder of the pre-clinical biotech company Authera AS.
Steve Beers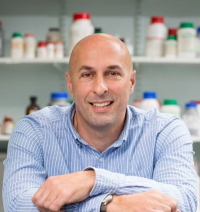 Stephen Beers is Professor of Immunology and Immunotherapy at the Centre for Cancer Immunology, University of Southampton. He leads a research group studying antibody drugs and their mechanisms of action. The group's research is currently focused on two main areas: 1) the mechanisms of action of immunomodulatory mAb, and 2) how the tumor microenvironment affects antibody therapy and how this might be manipulated to enhance patient outcomes. Their work utilizes a portfolio of complimentary models incorporating in vitro 3D modelling, appropriate in vivo model systems and primary clinical material.
James Ernst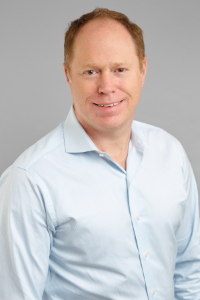 Dr. James Ernst is the Executive Director of Development Sciences at Xencor Inc. where he leads Protein Sciences & Technology. Major responsibilities for these functions include guiding therapeutic molecules from late-stage research into clinical development, companion diagnostics, animal efficacy models, antibody discovery, research materials and protein biophysical characterization. Prior to joining Xencor, he held various leadership positions in the Genentech Research and Early Development (gRED) Protein Sciences division.
He has more than 20 years of experience supporting all stages of therapeutic molecule development from target identification to clinical validation. He has worked with and led both large and small molecule therapeutic discovery teams in a variety of therapeutic areas including oncology immunotherapy, auto-immune disease, neuroscience, and metabolic disease. He received his Ph.D. in Biophysical Chemistry from Yale University and completed post-Doctoral Studies in Molecular and Cell Biology at the Stanford University Medical School.
Katherine Harris (Committee Chair)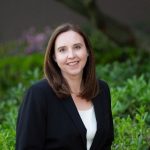 Dr. Katherine Harris is Chief Development Officer at Rondo Therapeutics, where she leads all IND-enabling activities and is responsible for the design and execution of preclinical drug development from candidate nomination through IND submission.  Previously, she was Vice President of Discovery at Amgen where she was instrumental in providing strategic and scientific direction for antibody therapeutics in Amgen's Oncology portfolio.  While at Amgen, she led integration of the acquired TeneoBio preclinical portfolio and sequence-based antibody discovery platform while serving as site head of the Amgen Newark Research Facility.  As Vice President of Discovery at TeneoBio, Katherine built and led a highly successfully Oncology Research team, making key scientific and strategic contributions to clinical candidates that resulted in 4 IND approvals in less than 6 years of company operations. Prior to her work at TeneoBio and Amgen, she was a Research Scientist at Active Motif and SwitchGear Genomics where she focused her efforts on the development of a functional genomics platform for small molecule screening. Katherine holds a Ph.D. in Molecular and Cell Biology from the University of California, Berkeley. She has presented in numerous national and international forums and has multiple peer-reviewed publications and issued patents.
Mitchell Ho

Dr. Mitchell Ho is a Senior Investigator, the Deputy Chief of the Laboratory of Molecular Biology, and the Director of the Antibody Engineering Program at the National Cancer Institute, NIH. He is the Chair of the Department of Biochemistry for the FAES Graduate School at the NIH. He also serves as the Editor-in-Chief for Antibody Therapeutics (Oxford University Press). Dr. Ho received his Ph.D. from the University of Illinois at Urbana-Champaign. He completed a postdoctoral fellowship with Ira Pastan at the NIH. Dr. Ho is an internationally renowned expert in antibody engineering and cancer immunotherapy. His lab has pioneered innovative immunotherapeutic strategies, including the development of CAR-T cell-based immunotherapy targeting GPC3, GPC2, and mesothelin for treating liver cancer, childhood cancers, and mesothelioma.
Jonathan Sockolosky

Jonathan Sockolosky is currently the Director of Company Value Creation for Curie.Bio, a founder-centric, seed stage biotechnology investing firm that reduces the barrier for founders to build new therapeutic companies and foster innovation.  Previously Jonathan served as a Senior Scientist in the Department of Antibody Engineering at Genentech. His research group focused on the development of next generation immune modulating therapeutics for oncology and cancer immunology, with a focus on cytokine biology and engineering.  Prior to Genentech, Jonathan was a Principal Scientist at ALX Oncology, a clinical stage biotechnology company developing CD47/SIRPa antagonists for cancer immunotherapy. Jonathan received his BS/MS in Biomedical Engineering from the University of Michigan, his PhD in Pharmaceutical Sciences from UCSF, and did postdoctoral research at Stanford in the lab of K. Christopher Garcia where he invented orthogonal IL-2 cytokine-receptor pairs for cell therapy under development by Synthekine.
Jamie Spangler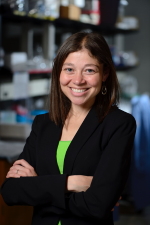 Dr. Jamie Spangler earned a Bachelor of Science degree in Biomedical Engineering at Johns Hopkins University and went on to conduct her Ph.D. research in Biological Engineering in Professor K. Dane Wittrup's group at MIT, studying antibody-mediated down-regulation of epidermal growth factor receptor as a new mechanism for cancer therapy. She then completed a postdoctoral fellowship in Professor K. Christopher Garcia's lab in the Molecular & Cellular Physiology and Structural Biology departments at Stanford University School of Medicine, focusing on engineering cytokine systems to bias immune homeostasis. Dr. Spangler launched her independent research group at Johns Hopkins University in July 2017, jointly between the departments of Biomedical Engineering and Chemical & Biomolecular Engineering. Her lab, located in the Translational Tissue Engineering Center at the School of Medicine, applies structural and mechanistic insights to re-engineer existing proteins and design new proteins that therapeutically modulate the immune response. In particular, her group is interested in engineering immune molecules such as cytokines, growth factors, and antibodies for targeted treatment of diseases such as cancer and autoimmune disorders. Dr. Spangler's work has been recognized with several awards, including a V Foundation Scholar Award, an Emerson Collective Cancer Research Award, a Sanofi iAward, an E. Matilda Ziegler Foundation for the Blind Award, a Melanoma Research Alliance Young Investigator Award, a Damon Runyon-Rachleff Innovation Award, and an NSF CAREER award. She was selected to deliver the 2020 Young Scientist Keynote at the Protein Engineering Summit and she was named the 2022 Maryland Outstanding Young Engineer.