Staff
Communications & Membership Committee
Dr. Silvia Crescioli is a senior post doc at King's College London in Prof. Sophia Karagiannis' Cancer Antibody Discovery & Immunotherapy Group, where she leads and supervises several projects focused on different areas of cancer immunology and immunotherapy, such as the study of B cells in cancer, antigen/antibody discovery, ADC development, and antibody production, engineering and glycoengineering. Dr. Crescioli received her PhD in Biomedical Sciences, Experimental Oncology, from the University of Florence.                                                                        @ King's College London;
Scientific publications
Dr. Nick Hutchinson is the Business Steering Group Lead for Mammalian Cell Culture processes at FUJIFILM Diosynth Biotechnologies, a contract development and manufacturing service provider for biopharmaceutical clients. He is part of the Enterprise Business Planning team and focuses on long-term projects, including capital investments and innovation. His expertise is in the biomanufacturing of biopharmaceuticals, in particular antibody therapeutics from cell line development activities through to commercial production. Dr. Hutchinson is currently an Assistant Editor for mAbs and received his Doctorate in Biochemical Engineering from University College London.
Recent presentations and publications:
Hutchinson N. 2020. Antibody Manufacturing Strategies to Address a Pandemic. Festival of Biologics. November 02-06, 2020
Reichert JM & Hutchinson N. 2020. Antibodies to Watch in 2021: Anti-SARS-CoV-2 target therapies to the rescue. The Antibody Society Webinar Series "Antibodies to Watch". December 3, 2020. Watch it online
Hutchinson N. 2020. Tracking Therapeutic Antibody Development in a Pandemic. BioProcess International. October 2020.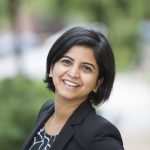 Dr. Jyothsna Visweswaraiah is a scientist with drug development experience in small biotech and a track record of advancing new therapies into the clinic. She currently heads the antibody discovery and engineering efforts at a Flagship Pioneering new company called FL75,  developing a modular, multi-specific biologics platform to address the complexities of biology with high resolution. Prior to FL75, Dr. Visweswaraiah was at Pandion Therapeutics where she developed novel therapeutics designed to address the unmet needs of patients living with autoimmune diseases. Dr. Visweswaraiah has trained at Harvard Medical School and the National Institutes of Health. She has been an advocate for women in science and workplace inclusiveness. She mentors students interested in STEM careers, early career women scientists and serves on the Advisory Board of WEST, a non-profit organization supporting early to mid-career women. In recognition of her accomplishments, Dr. Visweswaraiah was nominated for the 2021 James S. Huston Antibody Science Talent Award.