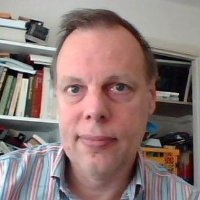 Speaker: Dr. Jan Voskuil has over thirty years accrued knowledge and experience in both academic and commercial environments on antibody and assay development. He set up the consultation and vending company Aeonian Biotech to deliver a new proprietary concept of selecting research antibodies from an increasingly complex market. Aeonian Biotech offers help to the relevant industries and to their customers to meet the quality requirements in the aftermath of recent international meetings on this subject. Dr. Voskuil has been the driving force behind the growth and quality of the Everest Biotech antibody catalogue, and an active expert member in discussions in relevant LinkedIn discussion groups. As Chief Scientific Officer, he was the direct contact for custom antibody services and for technical support and wrote all content in the technical support web pages of Everest Biotech. Dr. Voskuil is also active in the world of biomarkers. Through thorough reputation building, the company has transformed to a profit-generating enterprise with increasing frequency and amounts of dividends.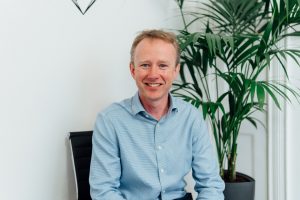 Speaker: Dr. Chalmers is a senior lecturer based at the University of Bath and one of the founders of CiteAb, the life science data company whose citation-based antibody search engine helps researchers from across the world find antibodies which are suitable for their experiments. He is also the lead scientific organizer of the International Antibody Validation Meeting series and a founding guest editor of the F1000Research Antibody Validation Channel. His research focuses on understanding the behavior of epithelial cells, with recent work investigating the role of stem cell regulators in prostate cancer.
Dr. Simon Goodman moderates this webinar series.
References from Dr. Voskuil:
Voskuil JL. The challenges with the validation of research antibodies. F1000Res. 2017;6:161.
Voskuil J. How difficult is the validation of clinical biomarkers? F1000Res. 2015;4:101.
Voskuil J. Biomarkers and their dependence on well-reported antibodies. Per Med. 2015;12(6):545-8.
Voskuil JLA. Commercial antibodies and their validation. F1000Res. 2014;3:232.
References from Dr. Chalmers:
Helsby MA, Leader PM, Fenn JR, Gulsen T, Bryant C, Doughton G, et al. CiteAb: a searchable antibody database that ranks antibodies by the number of times they have been cited. BMC Cell Biol. 2014;15:6.
Helsby MA, Fenn JR, Chalmers AD. Reporting research antibody use: how to increase experimental reproducibility. F1000Res. 2013;2:153.