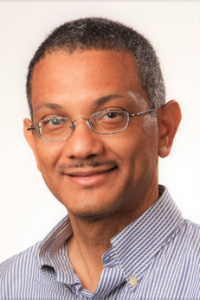 Speaker: Dr. Aldrin V. Gomes is currently Professor and Vice-Chair of Teaching and Curriculum in the Department of Neurobiology, Physiology, and Behavior at the University of California, Davis (USA). He has published more than 180 papers in journals, books and conference proceedings, including articles in Circulation, FASEB Journal, Circulation Research, and Molecular and Cellular Proteomics. He is on the editorial board of seven journals and is fellow of the American Heart Association (FAHA) and the cardiovascular section of the American Physiological Society (FCVS). He has written extensively on how to improve the rigor and reproducibility of Western blotting and has collaborated with several companies to improve reagents used for Western Blotting. His research is focused on understanding the molecular mechanisms involved in cardiovascular diseases.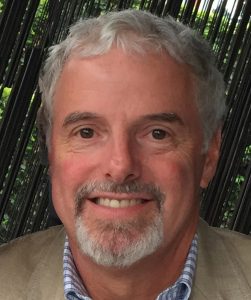 Speaker: Jim Trimmer is Distinguished Professor of Physiology and Membrane Biology at the University of California School of Medicine, where his research program focuses on the expression, localization and function of neuronal ion channel complexes at the proteomic level, and on generation, validation and use of antibodies in diverse neuroscience research applications. He founded and directs the UC Davis/NIH NeuroMab Facility that generates high-quality, low-cost monoclonal antibodies for neuroscience research. Validation efforts include diverse assays on brain samples including immunohistochemistry, and transparent reporting of the results, enhancing the utility of NeuroMabs across many areas of neuroscience research. As of August 2019, these efforts have resulted in distribution of over 64,000 vials of low-cost antibodies, and over 3,000 research publications citing this facility. His lab's recent efforts have also included converting these antibodies into recombinant form and generating and characterizing single-chain binders in the form of mAb-derived scFvs and nanobodies, in part for enhanced imaging resolution and tissue penetration versus larger conventional antibodies.
Dr. Simon Goodman moderates this webinar series.
References from Dr. Gomes:
Gilda JE, Ghosh R, Cheah JX, West TM, Bodine SC, Gomes AV. Western Blotting Inaccuracies with Unverified Antibodies: Need for a Western Blotting Minimal Reporting Standard (WBMRS). PLoS One. 2015 Aug 19;10(8):e0135392. doi: 10.1371/journal.pone.0135392.
Trent A. J. Butler, Jonathan W. Paul, Eng-Cheng Chan, Roger Smith, Jorge M. Tolosa. Misleading Westerns: Common Quantification Mistakes in Western Blot Densitometry and Proposed Corrective Measures Biomed Res Int. 2019; 2019: 5214821.  doi: 10.1155/2019/5214821
Ghosh R, Gilda JE, Gomes AV. The necessity of and strategies for improving confidence in the accuracy of western blots. Expert Rev Proteomics. 2014 Oct;11(5):549-60.  doi: 10.1586/14789450.2014.939635.
Meliopoulos VA, Schultz-Cherry S. Although it's painful: The importance of stringent antibody validation. PLoS Pathog. 2018 Jan 4;14(1):e1006701. doi: 10.1371/journal.ppat.1006701.
Andrea Degasperi, Marc R. Birtwistle, Natalia Volinsky, Jens Rauch, Walter Kolch, Boris N. Kholodenko. Evaluating Strategies to Normalise Biological Replicates of Western Blot Data PLoS One. 2014; 9(1): e87293. doi: 10.1371/journal.pone.0087293
Moritz CP. Tubulin or Not Tubulin: Heading Toward Total Protein Staining as Loading Control in Western Blots. Proteomics. 2017 Oct;17(20). doi: 10.1002/pmic.201600189.
Hu X, Du S, Yu J, Yang X, Yang C, Zhou D, Wang Q, Qin S, Yan X, He L, Han D, Wan C. Common housekeeping proteins are upregulated in colorectal adenocarcinoma and hepatocellular carcinoma, making the total protein a better "housekeeper". Oncotarget. 2016 Oct 11;7(41):66679-66688. doi: 10.18632/oncotarget.11439.
References from Dr. Trimmer:
Gong B, Murray KD, Trimmer JS. Developing high-quality mouse monoclonal antibodies for neuroscience research – approaches, perspectives and opportunities. N Biotechnol. 2016;33(5 Pt A):551–564. doi: 10.1016/j.nbt.2015.11.007
Manning CF, Bundros AM, Trimmer JS. Benefits and pitfalls of secondary antibodies: why choosing the right secondary is of primary importance. PLoS One. 2012;7(6):e38313. doi: 10.1371/journal.pone.0038313
Taussig MJ, Fonseca C, Trimmer JS. Antibody validation: a view from the mountains. N Biotechnol. 2018;45:1–8. doi: 10.1016/j.nbt.2018.08.002
Lorincz A, Nusser Z. Specificity of immunoreactions: the importance of testing specificity in each method. J Neurosci. 2008;28(37):9083–9086. DOI: 10.1523/JNEUROSCI.2494-08.2008
Goodman SL. The path to VICTORy – a beginner's guide to success using commercial research antibodies. J Cell Sci. 2018;131(10):jcs216416. Published 2018 May 15. doi: 10.1242/jcs.216416