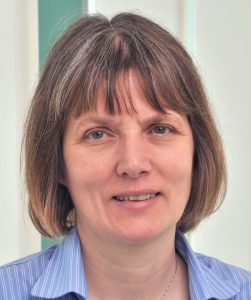 Prof. Sally Ward completed her graduate research in the laboratory of Professor David Ellar at the Department of Biochemistry, Cambridge University, Cambridge, U.K. She subsequently held a Research Fellowship at Gonville and Caius College whilst working in the same laboratory. From 1988 to 1990, she held the Stanley Elmore Senior Research Fellowship at Sidney Sussex College and carried out research related to antibody repertoire technology in Sir Greg Winter's laboratory at the MRC Laboratory of Molecular Biology in Cambridge.
In 1990 she joined the University of Texas Southwestern Medical Center, Dallas, as an Assistant Professor. Since 2002, she was a Professor in the Department of Immunology at the same institution, and in 2004 was appointed to the Paul and Betty Meek-FINA Professorship in Molecular Immunology. In 2014 she moved as Professor to Texas A&M University Health Science Center. She was recently appointed as Professor in Molecular Immunology and Director of Translational Immunology in the Centre for Cancer Immunology at the University of Southampton.
Her research takes an interdisciplinary approach involving a combination of antibody/protein engineering, fluorescence imaging and in vivo studies to inform the design of antibody-based therapies for autoimmunity and cancer. The fluorescence microscopy and quantitative aspects of her work are carried out in collaboration with Professor Raimund Ober. In 1996, her laboratory identified the Fc receptor, FcRn, as a global regulator of IgG levels, leading to half-life extension and FcRn antagonist (Abdeg) technologies. These technologies have been licensed to biopharma, resulting in engineered, antibody-based therapeutics that are in Phase 2 or 3 clinical trials. Recent work in her laboratory has also described the generation of antibody-drug conjugates with engineered variable domains that have improved lysosomal delivery behavior. She serves on the editorial boards of mAbs and Protein Engineering, Design and Selection. In 2010, she was founding co-organizer of the Gordon Research Conference 'Antibody Biology and Engineering'.