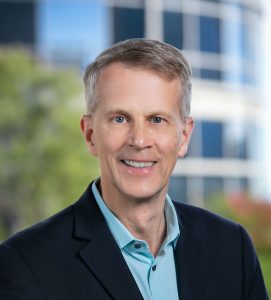 Paul Carter is a Senior Director and Staff Scientist in the Antibody Engineering Department at Genentech, Inc.  His research interests focus on creating new antibody technologies and applying them to develop future generations of antibody therapeutics.
His accomplishments in drug development include initiating the antibody humanization program at Genentech. He is a co-inventor of 5 antibodies that have entered clinical development including one that later became a commercial product.  He is a co-inventor of "knobs-into-holes" technology used to create at least 3 one-armed or bispecific antibodies that have entered clinical development. He invented technology for high-level antibody fragment expression in E. coli including one commercial product.
He is an inventor or co-inventor on over 40 issued US patents. He has published more than 100 scientific publications that together have been cited over 13,800 times (h-index 52).
He received a B.A. in Natural Sciences from Cambridge University in 1982 and his Ph.D. in 1986 under Sir Gregory Winter, Ph.D. and F.R.S. at the M.R.C. Laboratory of Molecular Biology in Cambridge.  From 1986-1989 he was a Postdoctoral Fellow with Dr. James A. Wells at Genentech.
He has 30 years of biotechnology experience: Genentech (1986-2000 and 2010-present), Immunex/Amgen (2000-2003), Seattle Genetics (2003-2008) and VLST (2008-2009). His professional experience also includes heading the postdoctoral programs at Genentech (1998-2000), Immunex (2001-2002) and Amgen (2002-2003).