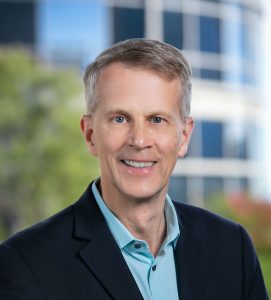 Dr. Paul Carter is a Genentech Fellow in the Antibody Engineering Department at Genentech, Inc.  His research passion is the quest for breakthrough antibody-based therapeutics that transform the lives of patients. In recent years his research interests have focused on how to make currently intractable targets druggable with antibodies -pursuit of the 'high-hanging fruit'.
Dr. Carter co-initiated the humanization of antibodies at Genentech with a novel and patentable method. This technology has been utilized for the discovery of 9 approved antibody products that have been used to treat millions of patients worldwide. Paul and collaborators created 'knobs-into-holes' technology used in a one-armed antibody and 5+ bispecific antibodies that have reached clinical trials. He also developed a common light chain technology used by several different companies for generating bispecific antibodies, including 1 approved product. He invented technologies for high-level expression of antibody Fab fragments in E. coli used for 1 approved antibody product.
He has authored or co-authored 117+ scientific publications that together have been cited 19,800+ times (h-index of 62+). He is an inventor or co-inventor on 48+ granted US patents and 59+ published US patent applications. He has co-organized 18+ international conferences on antibody engineering and antibody therapeutics. He has delivered 119+ conference presentations and invited lectures including 12+ keynote presentations.
Dr. Carter received a B.A. in Natural Sciences from Cambridge University in 1982 and his Ph.D. in 1986 under Sir Greg Winter, Ph.D. at the MRC Laboratory of Molecular Biology in Cambridge.  From 1986-1989 he was a Postdoctoral Fellow with Dr. Jim Wells at Genentech.
He has over 30 years of biotechnology experience: Genentech (1986-2000 and 2010-present), Immunex/Amgen (2000-2003), Seattle Genetics (2003-2008) and VLST (2008-2009). His professional experience includes heading the postdoctoral programs at Genentech (1998-2000), Immunex (2001-2002) and Amgen (2002-2003).