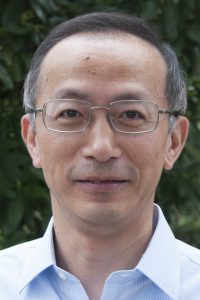 Mitchell Ho is a Senior Investigator at the NIH. He is Chief of the Antibody Therapy Section for NCI's Laboratory of Molecular Biology and Director of the NCI Antibody Engineering Program. His research focuses on the role of cell surface glypicans in cancer and develops antibody engineering technologies to create novel therapies.
His contributions to cancer research include:
·       Research on the role of glypicans as a new family of cancer antigens and generate antibodies, immunotoxins and CAR T cells targeting GPC1, GPC2 and GPC3 for treating liver cancer and other solid tumors that currently lack effective treatment.
·       Discovery of single domain antibodies that are capable of reaching buried functional domains in the receptor/ligand complexes to inhibit cancer signaling.
·       Identification of the Wnt functional binding domain in GPC3 providing evidence to support the role of glypicans in regulating cancer development.
·       Identification of the MUC16/CA125 functional binding domain in mesothelin. The molecular interaction may play an important role in cancer metastasis.
·       Development and optimization of antibody engineering methods including mammalian cell display, humanization of rabbit and mouse antibodies, construction of large phage displayed shark and camel single domain antibody libraries, high-throughput screens of antibodies on cells, and the use of 3D culture for ex vivo antibody drug testing.
He received a B.S. from East China Normal University and a M.A. from San Francisco State University. After working at DNAX Research Institute and Protein Design Labs as a research associate, he moved to the University of Illinois at Urbana-Champaign where he received a Ph.D. as a NIH/NIDA National Research Service Award pre-doctoral fellow. He completed a postdoctoral fellowship with Ira Pastan at the NCI.
He has received many honors including the APAO Scientific Achievement Award, NIH DDIR Innovation Award, and NCI Director's Intramural Innovation Award. He is the Chair of the Department of Biochemistry for the FAES Graduate School at the NIH. He also serves as the Chair of the Scientific Advisory Board for the Chinese Antibody Society and the Editor-in-Chief of Antibody Therapeutics.