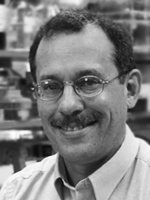 Dr. Adams is Chief Development Officer of Viventia Bio Inc, a clinical stage company developing Targeted Protein Therapeutics for the treatment of cancer. In this role he is responsible for guiding the development of the company's pipeline assets. Prior to joining Viventia Bio, he was the Director of Biological Research and Therapeutics at the Fox Chase Cancer Center, an NCI designated comprehensive cancer center in Philadelphia.
Dr. Adams is an immunologist with over 25 years of experience in developing antibody-based agents for the treatment and detection of cancer. He received a Ph.D. in Immunology from the University of California at Davis in 1991. He joined Fox Chase Cancer Center in Philadelphia where he led a laboratory focused on developing antibodies and antibody-drug conjugates for the treatment of breast, ovarian and renal cancer.  Prior to becoming Director of Biological Research and Therapeutics, Dr. Adams Co-Lead Fox Chase's Developmental Therapeutics Program.
Dr. Adams serves on the Editorial Boards of Cancer Immunology Research, MAbs and Cancer Biotherapy & Radiopharmaceuticals.  He is a member of the Integration Panel of the Department of Defense's Breast Cancer Research Program and has served on the Scientific Advisory Boards of a number of biotechnology companies including Endo Pharmaceuticals, Symphogen, Avipep, Viventia Bio, AvidBiologics, Xerion, Fabrus and YM Biosciences.