---
---
January
January 12th: "Antibodies to Watch in 2023" webinar, featuring Drs. Janice Reichert, Silvia Crescioli, Alicia Chenoweth & Jyothsna Visweswaraiah. Available On Demand.
January 26th: "Precision high-throughput antibody screening against difficult targets" webinar, featuring Prof. Brandon DeKosky. Available On Demand.
---
---
February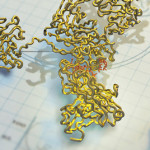 February 1st: Science Writing Competition opens
February 9th: "Setting up Rep-Seq for antibodies: there and back again" webinar, featuring Drs. Henk-Jan van den Ham & Lorenzo Fanchi
---
---
March
March 28: "Antibodies to Watch in 2023" update, presentation by Dr. Silvia Crescioli at workshop hosted by FUJIFILM Diosynth Biotechnologies.
---
---
April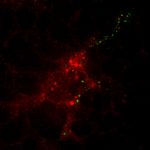 April 1st: Imaging Competition opens
---
---
May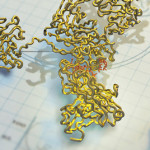 May 1st: Research Competition opens
May 15th: Science Writing Competition submission deadline
May 15th: Dr. Janice Reichert, Chief Operating Office of The Antibody Society, gives a keynote presentation on antibody therapeutics in early-stage clinical development at the Antibodies for Cancer Therapy track of the PEGS Summit in Boston
---
---
June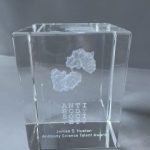 June 1st: James S. Huston Antibody Science Talent Award nomination process opens
June 6-8th: Antibody Engineering & Therapeutics Europe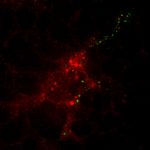 June 15th: Imaging Competition submission deadline
June 22nd, 11am ET: Computational Drug Discovery: State of the Art Symposium.
Recent advances in computational and machine learning sciences have had a substantial impact on the antibody discovery process. Novel protocols that incorporate computational approaches can now be used to generate functional antibody therapeutics with good developability. In silico methods complement existing experimental strategies, and their use has become more mainstream in the biopharmaceutical industry. However, the application of computational de novo design strategies requires a thorough understanding of their capabilities, limitations, and experimental validation, as well as their place in the overall discovery pipeline and value chain.
In this Symposium, leading experts in computational antibody discovery from academia and industry will discuss their scientific strategies and progress to date. The event aims to provide a platform for better understanding of the breakthroughs and future directions in this multidisciplinary field, through talks, a panel session, and your questions and insights.
Symposium speakers include Drs. Pietro Sormanni, Yanay Ofran, Victor Greiff, and Sandeep Kumar. The panel session, moderated by Konrad Krawczyk and including Jiye Shi and Tom Diethe, will start at ~2pm ET. The Symposium concludes at 3pm ET.
---
---
July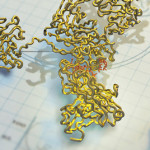 July 15th: Research Competition submission deadline
---
---
August
Summer holiday
---
---
September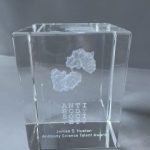 September 15th: James S. Huston Antibody Science Talent Award nomination deadline
---
---
December
Antibody Engineering & Therapeutics in San Diego. Details to be announced.