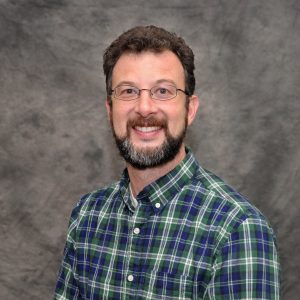 Dr. Steven Kleinstein is a computational immunologist with a combination of "big data" analysis and immunology domain expertise. He is currently a Professor in the Department of Pathology and Department of Immunobiology at the Yale School of Medicine. He is a member of the Human and Translational Immunology program, the Yale Center for Medical Informatics and the Interdepartmental Program for Computational Biology and Bioinformatics. Dr. Kleinstein received a B.A.S. in Computer Science from the University of Pennsylvania and a Ph.D. in Computer Science from Princeton University.
Dr. Kleinstein's research interests include both developing new computational methods and applying these methods to study human immune responses. Somatic hypermutation (SHM) and B cell affinity maturation, the core of adaptive immunity, have been a particular focus of his work, with a major emphasis on large-scale B cell receptor (BCR) repertoire analysis (AIRR-seq). His lab has developed many widely-used computational methods and tools for AIRR-seq analysis, including: (1) pRESTO, a toolkit for pre-processing high-throughput BCR sequencing data, (2) Change-O and SCOPer, a suite of computational methods for advanced analysis of repertoires, including identification of clonally-related sequences, (3) TIgGER, a set of methods for identifying novel V gene alleles and constructing subject-specific genotypes, (4) aLAkazam, a set of methods for lineage tree construction and diversity analysis, and (5) SHazaM, a framework for advanced statistical analysis of SHM patterns, including selection analysis. These methods are seamlessly integrated and currently made available to the wider scientific community through the Immcantation framework (http://immcantation.org), which provides a start-to-finish analytical ecosystem for AIRR-seq analysis.
Another significant research emphasis for Dr. Kleinstein involves methods development for other high-throughput immune profiling data types, such as transcriptomics, with several applications to infection and vaccination responses (e.g., influenza). His lab has been involved in many collaborations with experimental and clinical groups, and several NIH consortia including: (1) the Modeling Immunity for Biodefense (MIB) program, (2) the Big Data to Knowledge (BD2K) initiative, and (3) the Human Immunology Project Consortium (HIPC).
Dr. Kleinstein has been highly involved with the AIRR Community since attending the first community meeting in 2015. He has attended all the AIRR Community meetings since that time. Dr. Kleinstein co-led the minimal standards working group, along with Nina Prak, from its initiation until December 2017. During this time, the group developed the first data standard for AIRR-seq studies, worked with NCBI to implement this standard, and published the recommendations in Nature Immunology (Rubelt, Busse et al. 2017) . Dr. Kleinstein has continued working to facilitate the use, and promote the wide adoption, of these data standards (Bukhari, O'Connor et al. 2018) . He has also participated in the AIRR Community recommendations for: (1) inferred allelic variants of immunoglobulin receptor genes (Ohlin, Scheepers et al. 2019) , and (2) standardized data representations for storing and sharing annotated antibody and T cell receptor data (Vander Heiden, Marquez et al. 2018) .