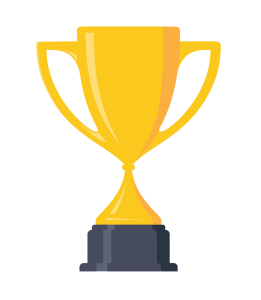 The lifeblood of the AIRR Community is its members and others who join us, typically on a volunteer and uncompensated basis, to advance the AIRR Community mission to standardize, analyze and share AIRR-seq data. The AIRR Community Service Prize recognizes individuals who have contributed to the AIRR Community in significant and often under-appreciated ways.
Activities exemplifying the award criteria include:
Participating in one or more Working Groups or Sub-committees

Mentoring junior or trainee members

Assisting with organizing meetings, publications, or other communications 

Contributing to the AIRR Data Commons, e.g. substantial reviewing or data deposits

Other tasks that, in the opinion of AIRR Community leaders, constitute selfless acts of citizenship that reflect our core mission and values
The AIRR Community Service Prize(s) recipient(s) will be announced and awarded at the Gala Dinner during the AIRR Community Meeting VI in May 2022.
Nomination Criteria:
Must be a Member to nominate

Nominate multiple people – there are many amazing volunteers in the AIRR C!

Don't need to be a Member to receive the award

Nominations close April 10th, 2022