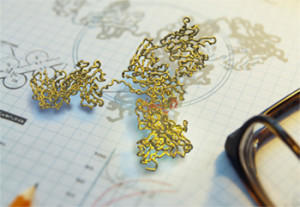 The Antibody Society is pleased and proud to be affiliated with mAbs, a multi-disciplinary journal dedicated to advancing the art and science of antibody research and development. We hope you enjoy these summaries based on the abstracts of the most read papers published in a recent issue. All the articles are open access; PDFs can be downloaded by following the links below.
MAbs Issue 10.7 (October 2018)
Platform development for expression and purification of stable isotope labeled monoclonal antibodies in Escherichia coli.  In this report, Reddy et al. present the expression and purification of a stable isotope labeled mAb from a genetically engineered E. coli strain capable of forming disulfide bonds in its cytoplasm. Using 2D NMR spectral fingerprinting, they show that the unlabeled mAb and the mAb singly or triply labeled with 13C, 15N, 2H are well folded, with only minor structural differences relative to the mammalian cell-produced mAb that are attributed to the lack of glycosylation in the Fc domain.
Massive parallel screening of phage libraries for the generation of repertoires of human immunomodulatory monoclonal antibodies. Sasso et al discuss a novel approach for the generation of several novel human immunomodulatory antibodies capable of binding their targets in their native conformation and useful for therapeutic applications. They performed a massive parallel screening of phage libraries by using activated human lymphocytes to generate large collections of scFvs against 10 immune checkpoints: LAG-3, PD-L1, PD-1, TIM3, BTLA, TIGIT, OX40, 4-1BB, CD27 and ICOS. By next-generation sequencing and bioinformatics analysis, they ranked individual scFvs in each collection and identified those with the highest level of enrichment. Human IgGs from three of these collections (i.e., PD-1, PD-L1 and LAG-3) were generated and shown to have comparable or better binding affinity and biological activity than clinically validated mAbs. The repertoires generated in this work represent a convenient source of agonistic or antagonistic antibodies against the 'Checkpoint Immunome' for preclinical screening and clinical implementation of optimized treatments.
High-throughput screening of antibody variants for chemical stability: identification of deamidation-resistant mutants. In this report, DiCara et al describe a high-throughput method for antibody stability screening during the early stages of antibody discovery and highlight the value of broad searches of antibody sequence space. They developed a high-throughput assay to characterize asparagine deamidation and used it to identify a mutation that unexpectedly stabilizes a critical asparagine. Ninety antibody variants were incubated under thermal stress in order to induce deamidation and screened for both affinity and total binding capacity. Surprisingly, a mutation five residues downstream from the unstable asparagine greatly reduced deamidation.
Extending human IgG half-life using structure-guided design. Booth et al. report on the development of a structure- and network-based framework to interrogate the engagement of IgG with multiple Fc receptors (FcRn, C1q, TRIM21, FcγRI, FcγRIIa/b, FcγRIIIa) simultaneously. They identified features that govern Fc-FcRn interactions and identified multiple distinct pathways for enhancing FcRn binding in a pH-specific manner. Network analysis provided a novel lens to study the allosteric impact of half-life-enhancing Fc mutations on FcγR engagement, which occurs distal to the FcRn binding site. Applying these principles, they engineered a panel of unique Fc variants that enhance FcRn binding while maintaining robust biophysical properties and wild type-like binding to activating receptors.
Like this post but not a member? Please join!
We encourage you to join the Society to take advantage of the substantial benefits of membership, including discounts on fees for selected KNect365, CHI, and Hanson Wade meetings, discounted subscriptions to Society-affiliated journals PEDS and mAbs (special subscription rate of US $84 online only access for Antibody Society members)  and access to information in the Members Only section of the website. In particular, we encourage members to take advantage of the discount on registration for Antibody Engineering & Therapeutics, which is the annual meeting of The Antibody Society traditionally held in San Diego in December. Membership is free for students, post-docs and employees of our corporate sponsors!