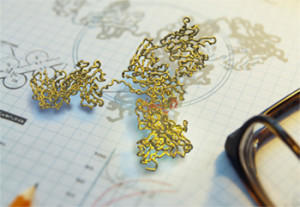 The Antibody Society is pleased to be affiliated with mAbs, a multi-disciplinary journal dedicated to advancing the art and science of antibody research and development. We hope you enjoy these summaries based on the abstracts of the most read papers published in a recent issue. All the articles are open access; PDFs can be freely downloaded by following the links below.
Issue 11.6 (August-September 2019)
Dual antigen binding is necessary for potent T cell redirection and is influenced by the structural characteristics of a bispecific antibody (BsAb), which are dependent on its IgG subclass. In this study, Kapelski and colleagues at Janssen Research and Development studied model BsAbs targeting CD19xCD3 that were generated in variants of IgG1, IgG2, and IgG4 carrying Fc mutations that reduce FcγR interaction, and two chimeric IgG subclasses termed IgG1:2 and IgG4:2, in which the IgG1- or IgG4-F(ab)2 are grafted on an IgG2 Fc. All BsAbs were shown to bind both of their target proteins (and corresponding cells) equally well, but CD19xCD3 IgG2 did not bind both antigens simultaneously, and had reduced potency in T-cell redirection assays. The activity of IgG2 BsAbs was fully restored in the chimeric subclasses IgG4:2 and IgG1:2. Their results confirmed the major contribution of the F(ab)2 region to the BsAb's functional activity and demonstrated that the function of BsAbs can be modulated by engineering molecules combining different Fc and F(ab)2 domains.
The most read paper to date is from Winter and colleagues at Amgen. They describe a direct, flexible, and rapid nanofluidic optoelectronic single B lymphocyte antibody screening technique (NanOBlast) applied to the generation of anti-idiotypic reagent antibodies. Secreted mAbs from individually isolated, single antibody secreting cells (ASCs) were screened directly using a novel, integrated, high-content culture, and assay platform capable of manipulating living cells within microfluidic chip nanopens using structured light. Single-cell polymerase chain reaction–based molecular recovery on select anti-idiotypic ASCs followed by recombinant IgG expression and enzyme-linked immunosorbent assay (ELISA) characterization resulted in the recovery and identification of a diverse and high-affinity panel of anti-idiotypic reagent mAbs. Combinatorial ELISA screening identified both capture and detection mAbs, and enabled the development of a sensitive and highly specific ligand binding assay capable of quantifying free therapeutic IgG molecules directly from human patient serum, thereby facilitating important drug development decision-making. The ASC import, screening, and export discovery workflow on the chip was completed within 5 h, while the overall discovery workflow from immunization to recombinantly expressed IgG was completed in under 60 days.
In this new report, Chen et al. describe a method for rapid and consistent global characterization of leachable metals- or peroxide-stressed Ig G1 mAbs. Using two independent protease digestions, data-independent acquisition and data-dependent acquisition liquid chromatography high-resolution mass spectrometry, they monitored 55 potential chemical modifications on trastuzumab, a humanized IgG1 mAb. Processing templates including all observed peptides were developed on Skyline to consistently monitor all modifications throughout the stress conditions for both enzymatic digestions. The Global Characterization Data Processing Site, a universal automated data processing application, was created to batch process data, plot modification trends for peptides, generate sortable and downloadable modification tables, and produce Jmol code for three-dimensional structural models of the analyzed protein. In total, 53 sites on the mAb were found to be modified. Oxidation rates generally increased with the peroxide concentration, while leachable metals alone resulted in lower rates of modifications but more oxidative degradants. Multiple chemical modifications were found on IgG1 surfaces known to interact with FcɣRIII, complement protein C1q, and FcRn, potentially affecting activity. The combination of Skyline templates and the Global Characterization Data Processing Site results in a universally applicable assay allowing users to batch process numerous modifications. Applying this new method to stability studies will promote a broader and deeper understanding of stress modifications on therapeutic proteins.
In another paper from Janssen Research and Development authors, Evans et al present a process to selectively create symmetrically and asymmetrically modified antibodies for structure-function characterization using the bispecific DuoBody® platform. Parental molecules mAb1 and mAb2 were first stressed with peracetic acid to induce methionine oxidation. Bispecific antibodies were then prepared from a mixture of oxidized or unoxidized parental mAbs by a controlled Fab-arm exchange process. This process was used to systematically prepare 4 bispecific mAb products: symmetrically unoxidized, symmetrically oxidized, and both combinations of asymmetrically oxidized bispecific mAbs. Their results demonstrated chain-independent, 1:2 stoichiometric binding of the mAb Fc region to both FcRn receptor and to Protein A. The approach was also applied to create asymmetrically deamidated mAbs at the asparagine 330 residue. Results of this study support the proposed 1:1 stoichiometric binding relationship between the FcγRIIIa receptor and the mAb Fc. This approach should be generally applicable to study the potential impact of any modification on biological function.
Like this post but not a member? Please join!