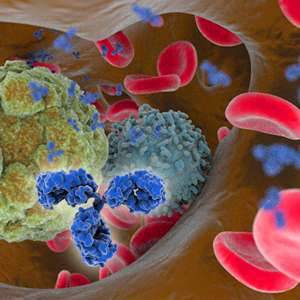 On September 28, 2018, the U.S. Food and Drug Administration (FDA) approved cemiplimab-rwlc (Libtayo) for the treatment of patients with metastatic cutaneous squamous cell carcinoma (CSCC) or locally advanced CSCC who are not candidates for curative surgery or curative radiation. Cemiplimab-rwlc is the third antibody therapeutic targeting PD1 to be granted an FDA approval, but it is the first drug to be approved in the US specifically for advanced CSCC.
FDA's approval of Libtayo was based on a combined analysis of data from an open-label, multi-center, non-randomized Phase 2 trial known as EMPOWER-CSCC-1 (Study 1540) and two advanced CSCC expansion cohorts from a multi-center, open-label, non-randomized Phase 1 trial (Study 1423). A total of 108 patients (75 with metastatic disease and 33 with locally-advanced disease) were included in the efficacy evaluation. The confirmed objective response rate for all patients treated with Libtayo was 47%. FDA granted cemiplimab Breakthrough Therapy Designation status for advanced CSCC in 2017, and the drug's marketing application was granted a priority review.
The Antibody Society maintains a comprehensive table of approved mAb therapeutics and those in regulatory review in the EU or US. As of Sep 28, a total of 11 antibody therapeutics had been granted first approvals in either the US or EU in 2018, and marketing applications for another 5 that have not yet been approved in either the EU or US are undergoing review in these regions. Please log in to access the table in either PDF or Excel formats, located in the Members Only section.
Like this post but not a member? Please join!