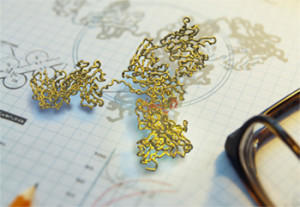 On June 1, the European Medicines Agency (EMA) announced that four medicines in development were accepted under their new PRIority MEdicines (PRIME) scheme, which focuses on medicines that may offer a major therapeutic advantage over existing treatments, or benefit patients without treatment options. In this voluntary scheme, EMA offers early, proactive and enhanced support to developers to optimize the generation of robust data on a medicine's benefits and risks, and enable accelerated assessment of medicine applications. Early clinical data that shows a medicine has the potential to benefit patients with unmet medical needs must be provided for it to be accepted for PRIME access.
Of the four medicines given PRIME access to date, two, aducanumab and NI-0501, are antibody therapeutics. Aducanumab, which targets amyloid beta, has PRIME access as a treatment of Alzheimer's disease. The antibody is currently being evaluated in two Phase 3 studies of patients with early Alzheimer's disease. The primary objective of the studies is to evaluate the efficacy of monthly doses of aducanumab in slowing cognitive and functional impairment. An estimated 1350 patients will be enrolled in each study. Both studies were initiated in 2015, and have primary completion dates in February 2020.
NI-0501, a human mAb targeting interferon gamma, has PRIME access as a treatment of primary hemophagocytic lymphohistiocytosis (PHL). A Phase 2, open-label, single arm study to explore the safety, tolerability, pharmacokinetics and efficacy of intravenous multiple administrations of NI-0501 in children with PHL is currently recruiting patients. The study was initiated in 2013 and has an estimated enrollment of 10 patients. The primary completion date of the study is December 2016. NI-0501 has orphan drug designations in the European Union and United States. It also has the US Food and Drug Administration's Breakthrough Therapy Designation, which, like the PRIME scheme, is intended to expedite the development and review of new therapies for serious or life threatening conditions that have shown encouraging early clinical results over available therapies.
Find information about the four medicines accepted under the PRIME scheme here.
Like this post? Please support the Society by registering here for a membership!