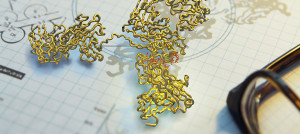 The Antibody Society is pleased to invite you to attend its annual Meeting, Antibody Engineering & Therapeutics, which will be held December 11-15, 2017, in San Diego, CA. We will be celebrating the 10th anniversary of the Society at the Society's Special Session on Thursday December 14, 2017.  In session previews that will be posted during September-November, the session chairs discuss the relevance of their topics to current and future antibody therapeutics development.
The nervous system is especially vulnerable to the disrupted proteostasis and accumulations of toxic forms of proteins that occur naturally with aging, and/or as a result of genetic and environmental risk factors. As our overall populations age, these disorders loom as a massive public health problem due to the level of care required for affected individuals. Antibodies, with their inherent specificity for protein isoforms, will become increasingly critical as therapeutics and diagnostics. Engineering and Application of Therapeutic Antibodies for Neurodegenerative Diseases, which will be presented on Wed. morning, Dec. 13, has been organized by Anne Messer (Neural Stem Cell Institute/ Univ. Albany), Cynthia Lemere (Brigham & Women's Hospital/Harvard Medical School) and James Huston (Huston BioConsulting, LLC). The speakers in this session will present a range of approaches for Alzheimer's and related dementias, Parkinson's, and ALS/motor neuron disease, including notes on the extent to which there can be overlaps among these and other protein misfolding diseases.
The talks in the first half of the session will focus on an important target in Alzheimer's, amyloid beta (Aβ). Isabelle Aubert (University of Toronto) will present the opening talk, "Delivery of Antibodies across the Blood-brain Barrier Using MRI-guided Focused Ultrasound," including promising data on functional improvement after treatments with anti- Aβ antibodies. [This talk also represents a continuation of the theme of approaches to blood brain barrier permeability in the keynote talk by William Pardridge (UCLA), and a session talk by Jasi Atwal (Genentech), on Tuesday, Dec. 13.] Next in our session, Christoph Hock (University of Zurich) will present "Antibody Therapy for Alzheimer's Disease – Key Challenges." These challenges include targeting the most relevant Aβ species, establishing a consistent dose-response, selecting the right timing and duration of the intervention, demonstrating a clinical / biomarker correlation and managing amyloid related imaging abnormalities (ARIA E/H). 
Michael Sierks (Arizona State University) will present his cutting-edge engineering and catalytic antibody approaches to preventing formation of the toxic species in "Altering APP Processing with a Proteolytic Diabody."
The second half of the session covers immunotherapies for multi-faceted neurodegenerations. 
Laura Ranum (University of Florida) uses a mouse model of a human mutation that can lead to motor, cognitive, and/or anxiety symptoms due to accumulation of novel mutant proteins. These may be less rare than we currently appreciate. In the talk "Towards Development of Antibody Therapy for C9orf72 ALS/FTD", Prof. Ranum will present preclinical studies of peripheral delivery of human antibodies. 
Peter Davies (Feinstein Institute for Medical Research, NY) has developed very critical monoclonal antibodies to Tau, which is a major player in neurofibrillary tangles of Alzheimer's disease, and the accumulating protein in hereditary and injury-induced dementias. "Treatment of Neuronal Pathology with Monoclonal Antibodies" discusses moving these valuable diagnostic and research tools into the therapeutic realm. The final talk, by Eliezer Masliah (National Institutes of Aging, NIH), is "Combinatorial Immunotherapeutic Approaches for Synucleinopathies of the Aging Population." This innovative approach harnesses both adaptive and innate immune processes that will be critical for dealing with Parkinsons and several other aging diseases that accumulate alpha-synuclein.
Interested in attending the meeting? Society members can save 15% on the registration fee!
Not a member? Please join!
Membership is free for students and employees of the Society's corporate sponsors.