The Antibody Society has partnered with numerous conference organizers, including KNect365, Cambridge Healthtech Institute, Hanson Wade and Terrapinn, to ensure our members receive substantial discounts on meeting registration fees. As a courtesy, we also list meetings held by non-profit organizations, such as Gordon Research Conferences and KeyStone Symposia.
---

Join Us for the 2018 Keystone Symposia conference on:
Antibodies as Drugs: Translating Molecules into Treatments
February 25–March 1, 2018, Whistler, British Columbia, Canada
Scientific Organizers: Paul W. H. I. Parren and Erica Ollmann Saphire
---

2nd Annual Next Gen Immuno-Oncology Congress
March 13-14, 2018, London, UK
Following the success of our inaugural event, MarketsandMarkets will host the 2nd Annual Next Gen Immuno-Oncology Congress on 13th and 14th March 2018 in London, UK. The congress aims to bring together academicians, researchers and scientists from research institutes pharmaceutical, bio-pharmaceutical and biotechnology companies to discuss the latest updates in the development of Antibody-Drug Conjugates, Bispecific Antibodies and Immune Checkpoint Inhibitors.
Antibody Society members are eligible for a 20% discount when using code MM-ANTIBS!
---


ICI Boston
March 19-21, 2018, Boston MA
ICI Boston focuses exclusively on how to deliver maximum clinical benefit through immune checkpoint modulation.
Attendees will have an opportunity to:
Dissect the role of sequencing, dosing and trial design to maximize the likelihood of combination success
Gain a deep mechanistic understanding of the latest biomarker identification approaches to stratify patients for IO trials more effectively
Leverage cutting edge preclinical modeling technologies to enter the clinic with a more robust and validated approach
Understand the true value of novel checkpoint pathways, cell types and the role of the microbiome to potentiate immune responses
View the full program here.
Society members can benefit from a 20% discount! Contact us at membership@antibodysociety.org for the code.
---

March 25-30, 2018
Renaissance Tuscany Il Ciocco
Lucca (Barga), Italy
Organizers:
Chair: Mark Hogarth & James Ernst
Vice Chair: Jeanette Leusen
Meeting Description:
The conference will present in-depth coverage of recent advances in this exciting field, in an informal setting designed to maximize interaction.
Topics and Speakers:
Keynote Session: Therapeutic Antibodies
Antibody Properties and Diversity
Structure Function Relations
Immunoglobulin Effector Function
Antibody Cross-Talk
Orchestrating Antibody Responses
Alternative Antibody Dependent Responses
Pre-Clinical Antibody Evaluation
Keynote Session: Antibodies Therapeutics as Agents of Clinical Change
Power Hour
More details and online application are available here.
---

World ADC Berlin, 26-28th March 2018
The approval of Besponsa and re-approval of Mylotarg has injected huge excitement into the ADC field. Now with 4 approved drugs, over 65 candidates in clinical development and many more in preclinical development, ADCs are rapidly living up to their name – "magic bullets".
Yet the narrow therapeutic index of ADCs means developing a clinically effective ADC is not without challenges. There are more ADCs in clinical development than ever, continuous innovation in ADC technology and rapid advances in manufacturing processes readying for commercialisation. All this means there is a lot to be distilled at World ADC Berlin 2018.
Now in it's 8th year, World ADC Berlin is Europe's leading antibody-drug conjugate conference. Across three days, this comprehensive three-streamed programme will cover every element of ADCs from discovery, development, manufacturing and clinical.
This is the forum ADC drug developers converge at for three days to immerse themselves in the latest ADC science to enable the development of more clinically safe and efficacious ADCs.
Society members receive a 10% discount after 12 January and a 20% discount after 9 February !
---

11th Annual Proteins and Antibodies Congress
16-17 April 2018, Novotel London West Hotel, London, UK
Oxford Global are pleased to announce the return of the Proteins & Antibodies Congress.
Taking place in London on 16-17 April 2018, this congress will be attended by 450+ senior level experts to network about the latest developments & participate in presentations from the below main themes:
Protein Engineering, Design & Selection
Antibody Engineering, Development & Design
Cloning, Expression, Purification & Analytics
Biotherapeutics: case studies, manufacturing challenges, chemistry, analytics & control
Programme Highlights Include:
PD-1 Antibody: A Broad Spectrum Anti-Cancer Agent Both As Monotherapy And In Combination – Roy Baynes, Chief Medical Officer, Merck & Co., Inc.
Developability Assessment Of Therapeutic Proteins – Thorsten Lorenz, Group Head, Novartis
Integrated High Throughput Protein Purification & Analytics – Kenneth Walker, Director, Amgen
Developing Bispecific Antibodies For Immuno-Oncology – Syd Johnson, Vice President, Macrogenics
Society members save 20% on the registration fee!  Contact us at membership@antibodysociety.org for the code.
Register for your free Pre-Event Live Webinar
Antibody Biotherapeutics: Current Technologies And Recent Therapeutic Success
Wednesday 24th January 2018 | 3.30pm GMT | 4.30pm CET | 10.30am EST. Can't make the date? Still register and the recording can be sent to you.
---

PEGS: The Essential Protein Engineering Summit
April 30 – May 4, 2018 | Boston, MA
Antibody Society Members receive 20% off your event registration!
PEGS Boston is one of the industry's preeminent events that inspires accelerated biotherapeutic protein drug development. This weeklong event attracts over 2,300 international participants, and features nearly 400 presentations by world renowned leaders from pharma, academia, and government showcasing case studies, cutting edge data, insight and perspective. Conference programs include a broad spectrum of topics including protein and antibody engineering, cancer immunotherapy, oncology, and emerging therapeutics. Learn more here.
---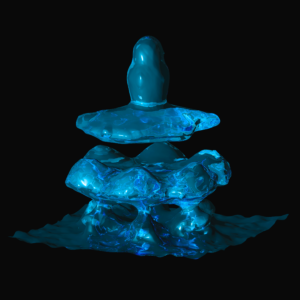 Antibodies and complement: Effector functions, therapies and technologies
28 June – 01 July 2018 | Girona, Spain
The antibody response and the complement system are major effector arms of the immune system. Both have been involved in a plethora of pathological conditions—including autoimmunity, allergy, infections and cancer—and regulate, mainly through their receptors (FcR and CR respectively) cell activation, migration, survival but also metabolism. As the portfolio of antibody—and complement-effector function grow, high-end technological solutions are developed and novel therapeutic applications are proposed.
This EMBO Workshop will focus attention on key advances in both fields with the aim at fostering discussions between antibody experts and complement experts. Some of the critical topics to be covered include antibody & complement functions, FcR and CR, Ab glycosylation and anti-inflammatory activity, Structure-function linkage, Novel technologies, complement and antibody therapies.
The registration deadline is April 20, 2018.