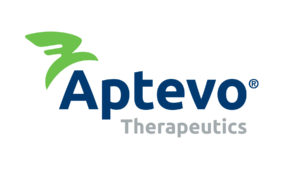 I: Job Summary
The Director of Molecular Biology and Antibody Engineering will lead efforts to design, develop, and optimize research reagents and therapeutic drug candidates based on the ADAPTIR technology, including bispecific and monospecific antibodies.
II: Responsibilities
·         Lead molecular biology and protein engineering activities involving generation and optimization of bispecific and monospecific antibodies for biological activity and manufacturability
·         Design and implement scientific and technology development projects in the field of molecular biology and antibody engineering
·         Provide strong leadership to a group of scientists in an environment of commitment and empowerment to ensure timelines and goals are met
·         Lead a preclinical immune-oncology program in the area of bispecific and monospecific antibodies
·         Work closely with other research groups across multiple projects to support various pre-clinical, translational and clinical research programs
·         In collaboration with other groups, oversee analysis and interpretation of data, disseminate key results and provide regular project status updates
·         Represent the company through scientific presentations given at national and international scientific meetings and symposia
·         Support business development efforts and IP development, as needed
III: Education, Experience & Skills
·         Excellent skills in molecular biology, antibody engineering techniques as well as molecular modeling using
·         Experience in the field of bispecific antibodies and single chain variable fragments (scFv) is a plus
·         Experience in leading preclinical projects from concept to in vivo proof-of-concept
·         Knowledgeable in multiple fields or disciplines in oncology and/or autoimmunity
·         Proven experience managing a team of multiple Scientists
·         Ability to exercise independent judgment for solving highly complex problems using novel and creative solutions
·         Experience in delivering technical reports, publications and presentations within a project or core functional area
·         Proven ability to communicate experimental procedures and results through a variety of projects and group team meetings
Required Education and Experience: PhD in a scientific discipline with a minimum of 12 + years of related experience required; may include post-doctoral experience or Masters with a minimum of 15 years' experience.
IV: Physical/Mental Requirements
Type/keyboard, visual acuity, good eye/hand coordination, stand, walk, sit, twist/turn, climb, reach outward, reach above shoulder, hand dexterity, bend, squat/kneel, sense of feel, sense of hearing, sense of smell, lift/carry 40 lbs., and pull 40 lbs. Use phone, fax, copier, and computer. Organize/coordinate, analyze/interpret, calibrate precise measurements, problem solve, make decisions, supervise, plan, communicate, prepare written communications, and prepare transaction documents. Drive automatic/standard vehicle. Work outdoors, around noise above conversation level, in hot/cold temperatures, in high humidity, where ventilation is needed, in multiple locations, with restricted access to laboratory, in contact with Select Agents, and with exposure to animals, animal areas, or equipment used in animal areas.
Seniority Level: Director
Industry: Biotechnology
Employment Type: Full-time
Job Functions: Seattle, WA
To apply, please contact Aptevo Therapeutics at http://aptevotherapeutics.com/careers/
Job posted: April 28, 2017
---
We are seeking a talented and experienced scientist to join the Protein and Antibody Engineering group at Shire. The candidate will contribute to advancement of research and early development pipeline of innovative biotherapeutics for unmet medical needs. This individual is expected to have a strong foundation in molecular biology techniques and a collaborative approach to scientific inquiry. The ideal candidate should display a high level of attention to detail, demonstrate leadership potential and possess intellectual curiosity for learning new techniques and approaches to drug discovery. Primary responsibilities include generating antibody leads using phage display, protein engineering and high throughput screening.
Essential functions:
• Develop and implement phage display and other antibody discovery strategies to advance novel biotherapeutic products through discovery and optimization stages.
• Responsible for cloning of various antibody formats (scFvs, Fabs, full length and bi-specific IgGs) into microbial and mammalian expression vector systems.
• Eukaryotic and mammalian protein expression and purification.
• Strong background in molecular cloning techniques including DNA and RNA extraction, PCR, RT-PCR, restriction enzyme digestions and site directed mutagenesis.
• Characterization of potential leads by ELISA and flow cytometry screening using manual and automated methods.
• Ability to accurately and clearly document, summarize and present experimental results.
• Utilize journal articles and other scientific resources to design and implement experimental methods.
Education & experience requirements:
MS with 5+ years of experience or PhD with 2-3 years of industry experience in Molecular Biology, Cell Biology, Biochemistry, Protein Chemistry or relevant field. Strong background in therapeutic antibody discovery and engineering.
Find more information about this job, located in Burlington, MA USA, and link to apply here.
Job posted: January 18, 2017
---
CTO/CSO/Director of R&D based in Paris
This position is at a company that has developed a unique platform utilizing droplet microfluidics for high throughput, single-cell, function-based screening of entire antibody-secreting B-cell populations.
The role holder will be a key part of the business' senior management and will play a leading role in driving the business forwards by: 1) providing high level preclinical antibody drug discovery know-how that will enable the company to continue to engage on strategic projects with major pharmaceutical firms; and 2) providing input into defining the company's own future drug development strategy, and then executing that program. The company has collaborative projects, mostly with pharmaceutical firms, so the role holder must be able to work at both strategic and operational levels to deliver customer projects. The role holder will be actively involved in attracting new partners, framing project plans that meet the needs of the potential partners, including budget and resources planning.
Applications should have more than 10 years of industrial experience within the field of antibody drug discovery, preferably at a larger pharmaceutical company, and must have a clear understanding of current requirements for good, industrial-standard antibody drug candidates and a comprehensive overview of antibody discovery technologies.
A work permit can be obtained for this role.
For more information, email Jayne.mclaughlin@georgejamesltd.co.uk
Job posted: January 3, 2017
---
Yale School of Medicine, Department of Pathology
1. Postdoctoral Associate Position (Computational Immunology)
2. Database/Bioinformatics Programmer (Computational Immunology)
Yale School of Medicine, Department of Pathology, is seeking a highly motivated postdoctoral associate to work on the development and application of computational methods for the analysis of large-scale B cell immunoglobulin (Ig) repertoire sequencing data. Large-scale characterization of B cell receptor (BCR) and T cell receptor (TCR) repertoires is now feasible in humans. Driven by the dramatic improvements in high-throughput sequencing technologies, these repertoire sequencing (Rep-Seq) projects are opening up exciting avenues of inquiry. The successful candidate will join the Kleinstein lab at Yale, which has developed many widely used computational methods for Rep-Seq analysis. The ideal candidate will have strong quantitative and programming abilities, along with an interest in applying these skills to problems in biology. A Ph.D. in a quantitative discipline is desired (Bioinformatics, Computer Science, Statistics, Physics, Applied Mathematics, etc.). Interested candidates should forward a CV and short description of research interests together with the names and addresses of three references to Steven Kleinstein (steven.kleinstein@yale.edu).
Find more information here.
Yale School of Medicine, Department of Pathology is seeking a highly motivated database/bioinformatics programmer to work on an NIH-funded project whose overall goal is to identify the molecular signatures defining individual immune responses in the context of vaccine responsiveness and disease resistance. The successful candidate will work in a highly dynamic team environment across multiple institutions to develop, integrate and oversee data collection interfaces and management systems. These systems will support a diverse array of studies in collaboration with computational, laboratory and clinical investigators. Application of bioinformatics/statistical methods in support of the projects is also a possibility depending on experience. The ideal candidate will have strong quantitative and programming abilities along with data management experience, ideally related to clinical or lab studies in a biomedical field. M.S. or Ph.D. degrees preferred. New graduates are encouraged. Expertise is desired in several of the following areas: Linux/Apache/MySQL/PHP ("LAMP") systems, web development (html, JavaScript), Java, Python, SAS or C/C++/C#. Experience with server administration and network security is also desired. Experience with LabKey or REDCap is a plus, as is working knowledge of bioinformatics programming (e.g. R/Bioconductor). Applicants should submit a letter of interest describing their background and curriculum vitae and the names, addresses, telephone numbers and e-mail addresses of three references to Steven Kleinstein (steven.kleinstein@yale.edu).
Find more information here.
Job posted: December 21, 2016
---