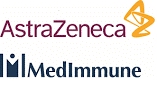 Job Title: Associate Scientist I/II – (Gaithersburg, MD)
Location: US – Gaithersburg – MD
·         MedImmune is the worldwide biologics research and development arm of AstraZeneca. Here, you'll have the opportunity to make a difference in people's lives every day.
·         As one of the world's premier biotechnology companies, our mission is centered on delivering life-changing products that advance world health, and help fight and cure disease.
·         As an Associate Scientist I/II,  in Gaithersburg, Maryland, you'll play a pivotal role in channeling our scientific capabilities to make a positive impact on changing patients' lives.
·         We're constantly pushing the boundaries of science to deliver life-changing medicines to patients, with a passion for discovery and a pipeline to show for it.
·         We're pioneering innovative research and exploring novel pathways across key therapeutic areas including oncology, respiratory, inflammation and autoimmunity, cardiovascular and metabolic disease, and infection and vaccines.
·         And we're industry-leading in immunology, protein engineering and translational science. We offer a unique and strong collaborative network as part of the AstraZeneca family, as together we explore synergies between small and large molecules.
·         MedImmune has a dynamic environment that fosters collaboration and innovation. We attract top minds, and we nurture and build top talent.
Major Duties and Responsibilities :
·         As the Associate Scientist I/II you will be working in the Antibody Discovery and Protein Engineering department within the Research organization to conduct pre-clinical research and technology development in the area of antibody drug conjugates and bispecific antibodies.
·         You will be responsible for molecular cloning, recombinant protein expression, conjugation of small molecule compound to antibodies using a variety of conjugation modalities, stability assessment, analytical and functional characterization of bispecific antibodies and antibody drug conjugates.
·         Also, you will need to collaborate with biologists, toxicologists; pharmacologists and process scientists to ensure the delivery of bispecific molecules and antibody drug conjugates meet desired biological, biophysical and manufacturability properties.
Essential Requirements:
·         BS, MS in Molecular Biology, Biochemistry, or related field.
·         A minimum of two years (Associate Scientist I) or five years (Associate Scientist II) of experience in the bio-pharmaceutical industry.
·         A recently obtained PhD (i.e. less than one year) in antibody engineering or related disciplines.
·         Hands on laboratory experience in molecular biology, protein chemistry, antibody or protein engineering, antibody drug conjugates.
Desired Requirements:
·         Proven knowledge with cloning and various analytical methodologies such as affinity purification; size-exclusion chromatography; reverse phase chromatography; hydrophobic interaction chromatography; spectroscopy; mass spectrometry), binding studies (i.e. ELISA, FACS, BIAcore).
·         Hands-on working experience with liquid chromatography mass spectrometry as applied to the characterization of antibody drug conjugates.
·         Ability to provide critical interpretation of results.
·         Ability to multitask and handle multiple priorities in a fast-paced environment.
·         Excellent written and verbal communications skills.
·         Ability to work in cross-functional teams. Great teamwork and communication skills, both verbal and written, are critical.
·         Documented experience with working with bispecific antibodies and / or antibody drug conjugates.
Next Steps – Apply today!
·         To be considered for this exciting opportunity, please complete the full application on our website at your earliest convenience – it is the only way that our Recruiter and Hiring Manager can know that you feel well qualified for this opportunity.  If you know someone who would be a great fit, please share this posting with them.
AstraZeneca is an equal opportunity employer. AstraZeneca will consider all qualified applicants for employment without discrimination on grounds of disability, sex or sexual orientation, pregnancy or maternity leave status, race or national or ethnic origin, age, religion or belief, gender identity or re-assignment, marital or civil partnership status, protected veteran status (if applicable) or any other characteristic protected by law. AstraZeneca only employs individuals with the right to work in the country/ies where the role is advertised.
To apply, please CLICK HERE
Job posted: July 26, 2017
---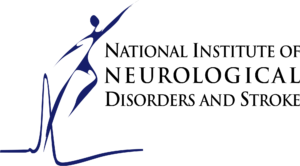 Molecular Contrast Agents for Brain MRI: Post-doctoral Fellows and Staff Scientists with Expertise in Antibody Engineering
The recently opened Brain MRI Molecular Contrast group headed by Dr. David Brody, MD PhD, at the National Institute of Neurological Disorders and Stroke is looking for several talented and highly motivated post-doctoral fellows and Staff Scientists. You will have the opportunity to help develop a new generation of molecular contrast agents for MRI that, if successful, will revolutionize diagnostic imaging, pharmacodynamic testing, and drug development. Applicants with expertise in antibody engineering are encouraged to apply.
We will initially focus on developing a platform of blood-brain barrier penetrating molecular contrast agents to assess traumatic brain injury, neurodegenerative diseases, and neuroinflammatory disorders, but are open to creative ideas across the full spectrum of physiological and pathophysiological states. Successful applicants will also have the opportunity to learn additional skills, including nanoparticle fabrication, MR imaging optimization, animal models of disease, radiological-pathological correlation analysis, and first-in-human studies.
The positions will be based primarily at the NIH clinical center in Bethesda, Maryland, with requirement to travel around the world to work directly with collaborators in the United States, Europe and Asia. The NIH is a vibrant intellectual environment with unparalleled MRI and chemical fabrication resources. Applicants of all races and religions, both sexes and any age are encouraged to apply. We will consider "overqualified" applicants looking for an exciting new challenge.
Responsibilities:
1.       Participation in the development, characterization, and implementation of molecular contrast agents.
2.       Working in a team-oriented environment that is objective-driven.
3.       Close coordination with the team leader and Principle Investigator to set goals and establish priorities to ensure best practices.
4.       Meticulous attention to detail and record keeping of experimental procedures and generated reagents.
Required Knowledge & Skills:
1.       Extensive knowledge and experience using methods for the purification and characterization of proteins from recombinant bacterial, mammalian, and insect sources.  Familiarity with FPLC, SDS-PAGE, Western blotting/detection, and ELISA in addition to other common methods.
2.       Excellent communication and interpersonal skills.
3.       Experience with cell culture applications and sterile technique.
4.       Experience with molecular biology applications for the cloning and characterization of recombinant expression products.
5.       Willingness to work flexible hours to make efficient progress.
6.       Mature, calm, and logical approach to both independent and team-oriented problem solving.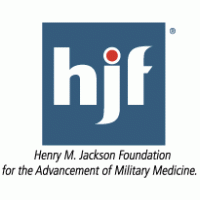 Salary, benefits, and travel opportunities will be commensurate with experience and qualifications. As part of a special arrangement with the Department of Defense through the Henry Jackson Foundation, there may be more flexibility in salary than typical.
Start date can be as early as September 1, 2017.
To apply, please contact the PI at brodyd@neuro.wustl.edu.
Job posted: June 26, 2017
---
Pandion Therapeutics Inc
Multiple roles in antibody display technologies and antibody engineering/biochemistry
Pandion Therapeutics Inc is an exciting startup based in the heart of Kendall Square developing next generation multi-specific therapeutic molecules to revolutionize the treatment options for patients with autoimmune and inflammatory disorders, as well as in transplant rejection.  We offer an exciting opportunity for talented, dynamic individuals, who can bring energy and enthusiasm to the table in joining us to execute on our mission.
Responsibilities:
Molecular Biology and Display Technologies Scientists
·         Perform solid/solution based selections against recombinant proteins and performance of selections against targets expressed on the surface of cells.
·         Utilization of phage and/or yeast based selection platforms for antibody discovery.
·         Development of binding and simple functional assays that are compatible with high throughput screening using crude E.coli lysates, using platforms such as ELISA or HTRF.
·         Inter-conversion of antibodies from fragments such as scFvs, into an IgG format and bispecific/multispecific antibody formats for expression.
·         Prepare samples for DNA sequencing and perform analysis of sequencing data to understand antibody diversity.
·         Design, build and QC display based libraries for use in affinity optimization of antibodies through focused and soft mutagenesis strategies.
·         Perform analyses to understand antibody sequence/structure relationship to affinity/potency.
Protein Production and Biochemistry Scientists
·         Prepare and sequence verify recombinant DNA for transfection/transformation.
·         Perform bacterial / mammalian cell culture from small (shaker flask) to large (bioreactor/wavebag) scale.
·         Perform purification of recombinant proteins, including antibodies, up to gram scale
·         Perform analytical and/or preparative chromatographic separations using protein A, protein G, protein L or IMAC resins, size exclusion chromatography, HIC and ion exchange. Develop purification processes.
·         Utilize AKTA FPLC and Agilent HPLC platform for execution of analytics/purification.
·         Perform epitope binning and kinetic analyses of antibodies using biosensor platforms.
·         Perform biochemical and biophysical analysis including SDS-PAGE, CE-SDS, DSC, SEC-MALS, LC/MS, rheometry, and evaluation of protein polyreactivity and temporal/concentration dependent aggregation properties.
All roles:
·         Document experimental data in laboratory notebooks in a thorough and timely manner
·         Communicate scientific data in presentations within the company and outside of company at conferences.
·         Contribute to writing scientific articles, and examples in patent applications.
Experience and Education:
·         We are looking for skill sets covering molecular biology, protein biochemistry, and assay development expertise related to the design, isolation, engineering and characterization of antibody and other protein based biologics.  Experience working with antibody based proteins is highly desirable.
·         We are considering candidates with education up to BS/MS or Ph.D. levels in relevant areas including microbiology, biochemistry, molecular biology and molecular immunology.
·         We are considering candidates with varied degrees of industrial tenure.
·         Exact title will be commensurate with years of relevant experience.
Interested? Please contact Nathan Higginson-Scott at nathan.higginson-scott@pandiontx.com
Pandion Therapeutics is committed to diversity, and proud to be an equal opportunity employer. All qualified candidates will be considered for employment, regardless of race, color, age, ancestry, religion, national origin, gender, gender identity, genetic information, parental or pregnancy status, sexual orientation, citizenship, marital status, disability, or Veteran status.
Job posted: June 15, 2017
---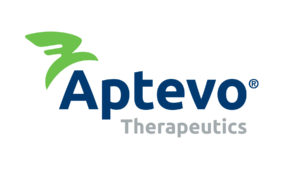 I: Job Summary
The Director of Molecular Biology and Antibody Engineering will lead efforts to design, develop, and optimize research reagents and therapeutic drug candidates based on the ADAPTIR technology, including bispecific and monospecific antibodies.
II: Responsibilities
·         Lead molecular biology and protein engineering activities involving generation and optimization of bispecific and monospecific antibodies for biological activity and manufacturability
·         Design and implement scientific and technology development projects in the field of molecular biology and antibody engineering
·         Provide strong leadership to a group of scientists in an environment of commitment and empowerment to ensure timelines and goals are met
·         Lead a preclinical immune-oncology program in the area of bispecific and monospecific antibodies
·         Work closely with other research groups across multiple projects to support various pre-clinical, translational and clinical research programs
·         In collaboration with other groups, oversee analysis and interpretation of data, disseminate key results and provide regular project status updates
·         Represent the company through scientific presentations given at national and international scientific meetings and symposia
·         Support business development efforts and IP development, as needed
III: Education, Experience & Skills
·         Excellent skills in molecular biology, antibody engineering techniques as well as molecular modeling using
·         Experience in the field of bispecific antibodies and single chain variable fragments (scFv) is a plus
·         Experience in leading preclinical projects from concept to in vivo proof-of-concept
·         Knowledgeable in multiple fields or disciplines in oncology and/or autoimmunity
·         Proven experience managing a team of multiple Scientists
·         Ability to exercise independent judgment for solving highly complex problems using novel and creative solutions
·         Experience in delivering technical reports, publications and presentations within a project or core functional area
·         Proven ability to communicate experimental procedures and results through a variety of projects and group team meetings
Required Education and Experience: PhD in a scientific discipline with a minimum of 12 + years of related experience required; may include post-doctoral experience or Masters with a minimum of 15 years' experience.
IV: Physical/Mental Requirements
Type/keyboard, visual acuity, good eye/hand coordination, stand, walk, sit, twist/turn, climb, reach outward, reach above shoulder, hand dexterity, bend, squat/kneel, sense of feel, sense of hearing, sense of smell, lift/carry 40 lbs., and pull 40 lbs. Use phone, fax, copier, and computer. Organize/coordinate, analyze/interpret, calibrate precise measurements, problem solve, make decisions, supervise, plan, communicate, prepare written communications, and prepare transaction documents. Drive automatic/standard vehicle. Work outdoors, around noise above conversation level, in hot/cold temperatures, in high humidity, where ventilation is needed, in multiple locations, with restricted access to laboratory, in contact with Select Agents, and with exposure to animals, animal areas, or equipment used in animal areas.
Seniority Level: Director
Industry: Biotechnology
Employment Type: Full-time
Job Functions: Seattle, WA
To apply, please contact Aptevo Therapeutics at http://aptevotherapeutics.com/careers/
Job posted: April 28, 2017
---