Manager, Monash Antibody Technologies Facility
Job No.: 564276
Faculty / Portfolio: Faculty of Medicine, Nursing and Health Sciences, Medicine Nursing and Health Sciences Research Platforms, Monash Antibody Research Facilities
Location:  Clayton campus
Employment Type:  Full-time
Duration:  Fixed-term appointment until 31/12/2019
Remuneration: $112,265 – $119,163 pa HEW Level 09
(plus 17% employer superannuation)
• Be inspired, every day
• Enjoy the freedom to discover something new
• Take your career in exciting, rewarding directions
There's a certain feeling you get from working at Monash University. It's the feeling that you're a part of something special. Something significant. So if you're looking for the next chapter in your career, it's here. You'll be given the opportunity to challenge yourself, build on your skills, and make a significant contribution to a workplace that's filled with energetic and inspiring people. Talent thrives here – and so do truly satisfying careers.
The Opportunity
Monash Antibody Technologies Facility (MATF) was established to provide high throughput custom antibody production to support the research and development needs of customers from all sectors of the life sciences: academia, government research institutes, small to medium sized biotechnology companies, and large pharmaceutical companies (both nationally and internationally).
In this role as Manager MATF you will be responsible for the operation of the Monash Antibodies Technologies Facility (MATF) and of the robotics facility (RoboCore) under the supervision of the MATF Director. In addition to monoclonal antibody development and isolation, the position has a very strong client focus with the generation and promotion of research partnerships and substantial relationships with internal Monash University researchers and international collaborators. This includes direct communication with health professionals, medical research institutes, industry and government bodies and officials to promote the research capabilities and objectives of both facilities. Accordingly, you will have extensive experience in the technologies related to the monoclonal antibody production and automation of screening protocols to deliver innovative outcomes for the platform.
As the successful applicant you will possess substantial general management experience, particularly in dealing with a range of specific customer requirements and staff providing high quality antibody research.
Specific responsibilities will include operations and team management, process and policy review and development and high level stakeholder management.
We welcome applications from candidates who have:
postgraduate qualifications in a relevant discipline and extensive relevant experience
expert knowledge and a record of hands-on experience in monoclonal antibody development and characterisation
extensive knowledge of laboratory procedures, including a wide range of laboratory techniques.
If you believe you can fulfil these requirements, you are strongly encouraged to apply.
This role is a full-time position; however, flexible working arrangements may be negotiated.
Enquiries
Professor Mark Sleeman, mark.sleeman@monash.edu
Position Description and Selection Criteria
To view a copy of the position description and apply for this role, please follow this link. Your application must address the selection criteria. Please refer to "How to apply for Monash Jobs", found with the description of the opportunity.
Closing Date: Thursday 26 October 2017, 11.55pm AEDT
Supporting a diverse workforce
Job posted: October 6, 2017
---
Business Development Manager
Business Development – Job Ref 092
F-star develops novel bispecific antibodies using its Modular Antibody Technology, directed at improving the treatment of serious diseases, with a focus on immuno-oncology.
We are entering an exciting period of the Company's development and have an opportunity within our successful Business Development Team to play a key role in our future deal making.
Key responsibilities:
> Support the CBO in the development and execution of F-star's business development strategy, taking responsibility for specific areas as agreed
> Identify and evaluate opportunities which are aligned with the agreed strategy
> Lead or support a range of different types and sizes of transaction, for example strategic collaborations, in- and out-licensing, academic collaborations and service agreements
> Working closely with relevant internal functions and our external advisers manage all, or individual stages of, the deal process as directed, including identifying the opportunity, defining the scope and structure, due diligence, term sheet and contract negotiation and implementation.
> Research and monitor competitors, potential partners and any other external developments which potentially impact on our business.
> Undertake analysis of deal structures and financial terms, including benchmarking and rNPV
> Participate in internal scientific meetings as appropriate
> Represent F-star externally at conferences, meetings and other events
> Build and maintain relationships with relevant individuals within the biotech and pharma community
Skills and knowledge:
Essential:
> Relevant science degree
> Experience in biologics
> Minimum 5 years in business development
> Solid network in the biopharmaceutical industry
> Excellent communication skills
> A team player, but able to work independently
> A problem-solver with a "can-do" attitude
> The determination and tenacity to deliver results
Desirable:
> PhD
> MBA
> Experience in immuno-oncology
Deadline: October 31, 2017
To apply, please follow this link: http://www.f-star.com/careers/
Job posted: October 2, 2017
---
Associate Director/Director, Antibody Engineering
Mersana Therapeutics, Inc. (Nasdaq: MRSN) is a clinical stage biotechnology company focused on developing novel Antibody Drug Conjugates (ADCs) leveraging our highly-differentiated best-in-class drug conjugation platform. Our lead program XMT-1522, an investigational antibody drug conjugate against HER2 expressing tumors, demonstrated superior efficacy in a broad range of pre-clinical models not responsive to available HER2 therapies. Phase 1 clinical studies are underway for XMT-1522 and is being co-developed by Mersana and Takeda. Mersana will be responsible for commercialization in the United States and Canada; Takeda will be responsible throughout the rest of world. A second program, XMT-1536, an investigational antibody drug conjugate against Napi2B expressing tumors, demonstrated in pre-clinical models superior efficacy not achievable with traditional ADC platforms and an IND is expected in late 2017. Mersana is well positioned to continue to grow and advance its pipeline based upon our proprietary ADC platform. Mersana has granted access to its ADC platform for use in a small number of programs to Merck Serono and Takeda. These strategic partners are progressing multiple preclinical programs in close collaboration with Mersana.
Mersana seeks individuals who share our excitement about the possibilities our proprietary drug conjugation platform offers and our commitment to making a difference in patients. At Mersana we have a highly collaborative culture and believe that our collective ability to make a difference exceeds the sum of our individual efforts.
The Associate Director/Director of Antibody Engineering will be the leader of antibody design and optimization for use in antibody-drug conjugates (ADCs) based on Mersana's proprietary linker-payload technology. S/he will be work closely with the project teams to define screening cascades, identify lead mAbs, evaluate clinical developability, and optimize sequences; s/he will interface with CROs when needed. S/he will be the key strategist and thought leader on new antibody formats to complement new linker-payload platforms at Mersana. S/he will foster a culture of inclusion, engagement and collaboration in the project teams, the Biology group, and the entire organization.
Key Responsibilities
Identify the optimal mAb technology(ies) and design the screening cascade, based on the particular aspects of each target.
Coordinate internal and/or contracted efforts to generate, screen and identify lead mAbs.
Lead efforts on mAb humanization and/or optimization.
Proactively anticipate and mitigate key clinical developability risks. Coordinate efforts to assess mAb and ADC developability in a strategic stage-appropriate manner.
Conceive, engineer and evaluate new antibody formats in conjunction with technology development teams to generate next-generation ADC platforms. Leverage broad experience with various antibody formats and modalities, including bispecifics/biparatopics, to define both strategy and process for these efforts.
Clearly communicate strategy, progress and challenges to project teams, management and key stakeholders; present results externally at scientific meetings and in high-impact publications.
Manage direct report(s) to promote professional growth as well as project success.
Requirements
A PhD or graduate degree in antibody engineering, immunology, biochemistry or related scientific discipline. Academic postdoctoral experience is welcomed.
Minimum 10 years of postdoctoral biotech/pharmaceutical industry experience in antibody engineering.
Proven track record of antibody engineering achievements, in particular significant contributions to the successful identification of antibodies, ADCs or antibody-related molecules as clinical development candidates.
Experience and broad familiarity with various antibody formats and modalities, such as bispecifics and biparatopics. Proven track record of significant contributions to project teams focused on alternative antibody formats.
Seasoned understanding of the drivers of clinical developability; experience with developability assays and risk assessments, and sequence optimization to avoid manufacturing liabilities.
Fluency in patent databases and intellectual property matters relating to mAb discovery.
Excellent interpersonal, organizational and communication skills. Ability to exert influence diplomatically and have a positive impact inside and outside of the organization.
Evidence of successful leadership experience.
Excellent oral and written communication skills.
Leadership
Ability to lead strategically and make decisions effectively based on available information. Sincerely considers different perspectives and inspires others to do the same.
Leads by example. Balances leadership strength with self-awareness, confidence and humility. Operates with a high level of emotional intelligence. Demonstrated ability to lead, inspire and motivate a highly skilled and talented team of scientists, some of whom may be senior to him/her.
Demonstrated creativity and effectiveness in addressing strategic challenges.
Executing for Results
Results-oriented; establishes clear expectations and priorities, drives key initiatives to completion, sets goals, and consistently delivers against the plan. Innate desire and proven ability to have an impact.
A hands-on leader who monitors progress and proactively addresses issues and obstacles with a flexible and creative approach to problem solving.
Thrives on a dynamic, fast-paced results-driven, highly accountable environment. Energetic self-starter with a strong sense of urgency. Motivated to execute against ambitious goals and milestones.
Building Relationships and Using Influence
Works effectively in a team-based organization, collaborates cross-functionally, develops trusted relationships and builds alignment and engagement around key initiatives, priorities and goals.
Builds relationships by creating a culture of inclusion and engagement, and fosters collaboration and exchange of ideas. Drives for a better outcome by challenging those around him/her productively. Brings good judgment and effective persuasion and influencing skills by bringing to focus a shared vision and goal.
Title and compensation commensurate with experience and level of responsibility. Position is eligible for bonus, option awards and benefits including medical, dental and life insurance, 401(k) participation, vacation and paid holidays. Successful candidate must be authorized to work in the United States.
Mersana Therapeutics, Inc. is an equal opportunity employer.
To Apply: please submit resume to careers@mersana.com and reference "Antibody Engineer" in the subject field.
Job posted: September 28, 2017
---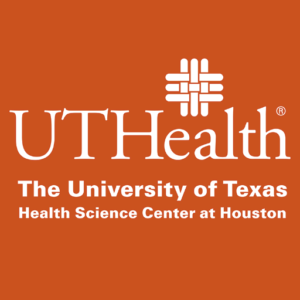 Instructor/Assistant PROFESSOR (non-tenure track)
TEXAS THERAPEUTICS INSTITUTE
THE INSTITUTE OF MOLECULAR MEDICINE
University of Texas Medical School- Houston
The Brown Foundation Institute of Molecular Medicine (IMM) in the University of Texas Medical School at Houston is a translational research institute that investigates the cause of human diseases at the genetic, cellular and molecular level. We invite applications for two non-tenure track faculty positions at the Texas Therapeutics Institute (TTI), one of eight research centers within the IMM. The appointment will be at the Instructor/Assistant Professor level. These are non-tenure track appointments and are supported by grant funding. The candidate will be expected to play a key role in establishing an academic drug discovery platform with a focus on antibody and protein therapeutics. The candidate is expected to supervise students, postdoctoral fellows and research scientists. Some background in basic understanding of antibody drug resistance mechanisms, antibody biology, protein engineering, antibody phage display, antibody humanization and affinity maturation, and biologic drug discovery would be beneficial. Experience of biologics drug discovery experience in the industry would be a plus.
To apply, please fill-out application on-line @http://jobs.uth.tmc.edu, requisition 152819.  You will need to attach your Curriculum Vitae, and a letter that addresses the position criteria and includes description of future research plans.  Three letters of reference should be sent directly to Dr. Zhiqiang An by email:  Zhiqiang.An@uth.tmc.edu.  Review of applications will begin immediately and will continue until the positions are filled. UTHealth is an EEO/AA employer.  UTHealth does not discriminate on the basis of color, religion, gender, sexual orientation, national origin, genetics, disability, age, or any other basis prohibited by law.  EOE/M/D/F/V.
Job posted: September 28, 2017
---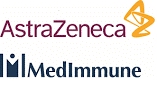 Job Title: Associate Scientist I/II – (Gaithersburg, MD)
Location: US – Gaithersburg – MD
·         MedImmune is the worldwide biologics research and development arm of AstraZeneca. Here, you'll have the opportunity to make a difference in people's lives every day.
·         As one of the world's premier biotechnology companies, our mission is centered on delivering life-changing products that advance world health, and help fight and cure disease.
·         As an Associate Scientist I/II,  in Gaithersburg, Maryland, you'll play a pivotal role in channeling our scientific capabilities to make a positive impact on changing patients' lives.
·         We're constantly pushing the boundaries of science to deliver life-changing medicines to patients, with a passion for discovery and a pipeline to show for it.
·         We're pioneering innovative research and exploring novel pathways across key therapeutic areas including oncology, respiratory, inflammation and autoimmunity, cardiovascular and metabolic disease, and infection and vaccines.
·         And we're industry-leading in immunology, protein engineering and translational science. We offer a unique and strong collaborative network as part of the AstraZeneca family, as together we explore synergies between small and large molecules.
·         MedImmune has a dynamic environment that fosters collaboration and innovation. We attract top minds, and we nurture and build top talent.
Major Duties and Responsibilities :
·         As the Associate Scientist I/II you will be working in the Antibody Discovery and Protein Engineering department within the Research organization to conduct pre-clinical research and technology development in the area of antibody drug conjugates and bispecific antibodies.
·         You will be responsible for molecular cloning, recombinant protein expression, conjugation of small molecule compound to antibodies using a variety of conjugation modalities, stability assessment, analytical and functional characterization of bispecific antibodies and antibody drug conjugates.
·         Also, you will need to collaborate with biologists, toxicologists; pharmacologists and process scientists to ensure the delivery of bispecific molecules and antibody drug conjugates meet desired biological, biophysical and manufacturability properties.
Essential Requirements:
·         BS, MS in Molecular Biology, Biochemistry, or related field.
·         A minimum of two years (Associate Scientist I) or five years (Associate Scientist II) of experience in the bio-pharmaceutical industry.
·         A recently obtained PhD (i.e. less than one year) in antibody engineering or related disciplines.
·         Hands on laboratory experience in molecular biology, protein chemistry, antibody or protein engineering, antibody drug conjugates.
Desired Requirements:
·         Proven knowledge with cloning and various analytical methodologies such as affinity purification; size-exclusion chromatography; reverse phase chromatography; hydrophobic interaction chromatography; spectroscopy; mass spectrometry), binding studies (i.e. ELISA, FACS, BIAcore).
·         Hands-on working experience with liquid chromatography mass spectrometry as applied to the characterization of antibody drug conjugates.
·         Ability to provide critical interpretation of results.
·         Ability to multitask and handle multiple priorities in a fast-paced environment.
·         Excellent written and verbal communications skills.
·         Ability to work in cross-functional teams. Great teamwork and communication skills, both verbal and written, are critical.
·         Documented experience with working with bispecific antibodies and / or antibody drug conjugates.
Next Steps – Apply today!
·         To be considered for this exciting opportunity, please complete the full application on our website at your earliest convenience – it is the only way that our Recruiter and Hiring Manager can know that you feel well qualified for this opportunity.  If you know someone who would be a great fit, please share this posting with them.
AstraZeneca is an equal opportunity employer. AstraZeneca will consider all qualified applicants for employment without discrimination on grounds of disability, sex or sexual orientation, pregnancy or maternity leave status, race or national or ethnic origin, age, religion or belief, gender identity or re-assignment, marital or civil partnership status, protected veteran status (if applicable) or any other characteristic protected by law. AstraZeneca only employs individuals with the right to work in the country/ies where the role is advertised.
To apply, please CLICK HERE
Job posted: July 26, 2017
---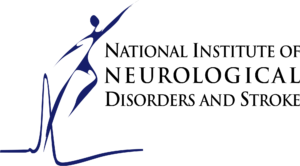 Molecular Contrast Agents for Brain MRI: Post-doctoral Fellows and Staff Scientists with Expertise in Antibody Engineering
The recently opened Brain MRI Molecular Contrast group headed by Dr. David Brody, MD PhD, at the National Institute of Neurological Disorders and Stroke is looking for several talented and highly motivated post-doctoral fellows and Staff Scientists. You will have the opportunity to help develop a new generation of molecular contrast agents for MRI that, if successful, will revolutionize diagnostic imaging, pharmacodynamic testing, and drug development. Applicants with expertise in antibody engineering are encouraged to apply.
We will initially focus on developing a platform of blood-brain barrier penetrating molecular contrast agents to assess traumatic brain injury, neurodegenerative diseases, and neuroinflammatory disorders, but are open to creative ideas across the full spectrum of physiological and pathophysiological states. Successful applicants will also have the opportunity to learn additional skills, including nanoparticle fabrication, MR imaging optimization, animal models of disease, radiological-pathological correlation analysis, and first-in-human studies.
The positions will be based primarily at the NIH clinical center in Bethesda, Maryland, with requirement to travel around the world to work directly with collaborators in the United States, Europe and Asia. The NIH is a vibrant intellectual environment with unparalleled MRI and chemical fabrication resources. Applicants of all races and religions, both sexes and any age are encouraged to apply. We will consider "overqualified" applicants looking for an exciting new challenge.
Responsibilities:
1.       Participation in the development, characterization, and implementation of molecular contrast agents.
2.       Working in a team-oriented environment that is objective-driven.
3.       Close coordination with the team leader and Principle Investigator to set goals and establish priorities to ensure best practices.
4.       Meticulous attention to detail and record keeping of experimental procedures and generated reagents.
Required Knowledge & Skills:
1.       Extensive knowledge and experience using methods for the purification and characterization of proteins from recombinant bacterial, mammalian, and insect sources.  Familiarity with FPLC, SDS-PAGE, Western blotting/detection, and ELISA in addition to other common methods.
2.       Excellent communication and interpersonal skills.
3.       Experience with cell culture applications and sterile technique.
4.       Experience with molecular biology applications for the cloning and characterization of recombinant expression products.
5.       Willingness to work flexible hours to make efficient progress.
6.       Mature, calm, and logical approach to both independent and team-oriented problem solving.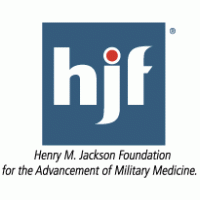 Salary, benefits, and travel opportunities will be commensurate with experience and qualifications. As part of a special arrangement with the Department of Defense through the Henry Jackson Foundation, there may be more flexibility in salary than typical.
Start date can be as early as September 1, 2017.
To apply, please contact the PI at brodyd@neuro.wustl.edu.
Job posted: June 26, 2017
---