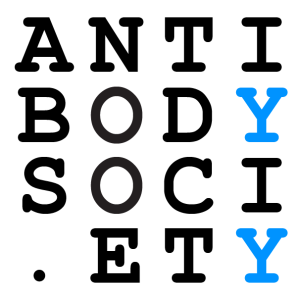 Please join us at the Society's annual meeting, Antibody Engineering & Therapeutics, on December 11-15, 2017 at the Manchester Grand Hyatt, San Diego, CA! Here, Paul J. Carter, Ph.D., Senior Director and Staff Scientist, Antibody Engineering, Genentech, discusses what you will learn in his session on novel engineering strategies to enhance antibody functions, which will be held on Friday December 15, 2017.
A recurring theme with this conference since it began in the early 1990s has been the presentation of new antibody engineering technologies and their application to the design of antibodies for specific clinical applications. True to this tradition, this session will showcase a broad range of different antibody platform technologies for improving existing antibody properties or engineering antibodies with brand new capabilities. Antibody technologies to be highlighted include bispecific antibodies in many different formats, PEGylation, glyco-engineering and engineering of isoelectric point (pI).
Greg Lazar (Genentech) will present on agonizing the TNFR superfamily independent of FcgR-mediated cross-linking using multiple antibody technology platforms. This talk will highlight in vitro and in vivo proof-of-concept data. Taichi Kuramochi (Chugai Pharmabody Research) will provide a case study on pI engineering of an antibody variable domains and constant regions to enhance the potency of pH-dependent antigen binding antibody. Gestur Vidarsson (Sanquin Research) will describe how the natural glycans of antibodies can be tailored to increase ADCC and/or CDC activities. For example, combining hypergalactosylation with afucosylation increases the potency of ADCC activity beyond that achieved by afucosylation alone.
After the networking break, Martin Steegmaier (Roche Innovation Center Munich) will discuss applications of CrossMAbs in bivalent (1+1), trivalent (2+1) and tetravalent (2+2) formats for cancer immunotherapy and the use of novel targeting approaches for neurological diseases. Additionally, bispecific antibodies in DutaFab format for ophthalmologic diseases will be described.  Qing Li (Medimmune) will demonstrate tumor uptake of a PEGylated antibody fragment. Specifically, this presentation will focus on investigation of the correlation between hydrodynamic size, pharmacokinetic parameters and tumor uptake of a PEGylated diabody. Kartik Chandran (Albert Einstein College of Medicine) will close the session by presenting a bispecific antibody "Trojan horse" approach for broad protection against ebolaviruses. One arm of the bispecific antibody binds a conserved epitope on ebolavirus glycoprotein. After internalization of the virus/antibody complex into cells and trafficking to late endosomes, the second arm of the bispecific blocks infection by binding to the viral entry receptor, NPC1.
Interested in attending the meeting? Society members can save 15% on the registration fee! Contact us at membership@antibodysociety.org for the code.
Not a member? Please join!
Membership is free for students and employees of the Society's corporate sponsors.