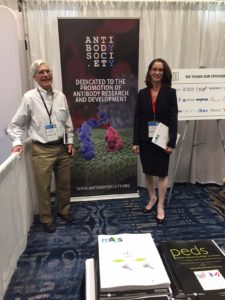 Save the date for the 2017 Antibody Engineering & Therapeutics meeting!
December 10-14, 2017 at the Manchester Grand Hyatt San Diego in San Diego, CA
The Antibody Engineering & Therapeutics conference and exhibition is our premier forum for scientific exchange and networking in the fields of antibody engineering and therapeutics, immunobiology and next-generation binders. For over 25 years, renowned academic and industry scientists from around the world have convened to share best practices and scientific results to accelerate antibody research, discovery efforts and clinical programs. We look forward to seeing you there!